The 27-year-old England striker was sent home from the club's pre-season tour just 16 hours after landing in Thailand due to a grade one hamstring tear and will now have treatment at United's training ground as he prepares for the upcoming campaign.
Moyes has revealed that Rooney first felt his hamstring in training before leaving for Asia and, following tests upon landing, it was decided not to take any risks.
But when asked whether he would be ready for the new season, Moyes told MUTV: "Yeah, he'll be okay.
"We finished training and we just thought it looked as if he just tightened up a little bit.
"He was happy with it but when we came out we thought we better just take no chances and just double check it.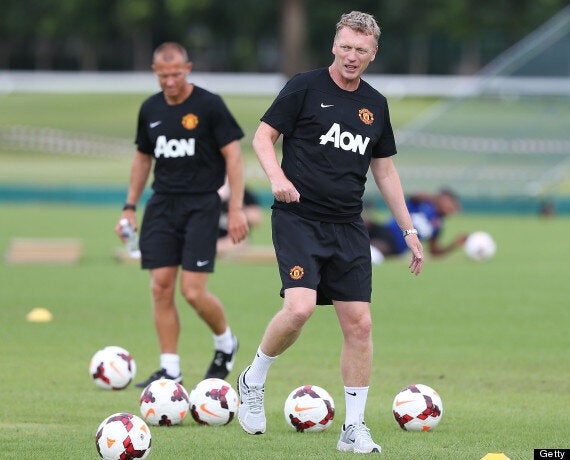 Moyes in training on Thursday
"He didn't train yesterday so we thought it would be worth seeing what it was and it was just a very very slight mark on his hamstring.
"We won't take any chances, there is no point in us risking him so we've sent him back and he'll get treatment."
He added: "It's disappointing.
"The day we left he just felt his hamstring tighten up right at the end of training and we felt there would be no problem.
"But after the long flight we decided we'd get him tested and scanned and there is just a small grade one injury there.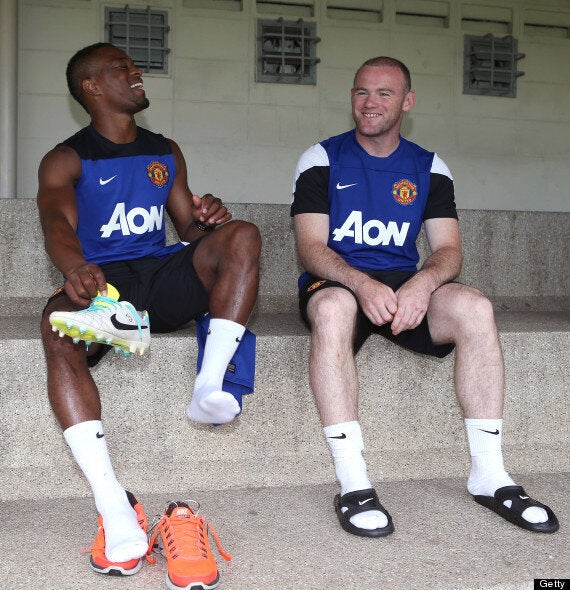 Rooney injured his hamstring before travelling
"So there is no point is us taking him another halfway round the world so we've sent him back."
"Gutted to have picked up a niggling injury especially as training was going so well, heading back to Manchester to have it assessed fully but early indications are nothing to worry about," he said on his Facebook page as he headed for the airport.
Popular in the Community