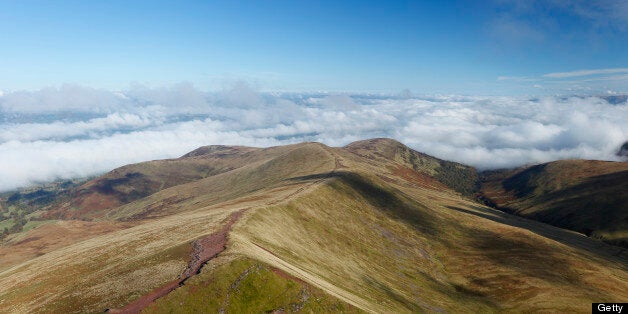 Two military personnel have died during a training exercise, the Ministry of Defence said.
The servicemen were on a routine exercise yesterday on the Brecon Beacons, and the incident is being investigated by Dyfed Powys Police as well as the MoD.
A spokesman said: "The MoD can confirm that it is working with Dyfed Powys Police to investigate an incident during a training exercise on the Brecon Beacons on Saturday in which two members of military personnel died.
"The two servicemen's next of kin have been informed. More information will be released in due course but it would be inappropriate to comment further at this stage. Any further enquiries should be referred to Dyfed Powys Police."
Yesterday was the hottest day of the year for many parts of the country, and temperatures in Usk in nearby Monmouthshire, South Wales, reached 29.2C (84.5F).
A source said: "It is a case of the people succumbing to being affected by the training that they were doing."
The military use the Brecon Beacons for a wide range of exercises for various Army personnel.
The Infantry Battle School (IBS) is based at Brecon and the tough, demanding landscape is used to put regular and special forces soldiers through their paces.
The Army website says the Brecon Beacons are used because they are so demanding and prepare soldiers for the "extraordinary things" they have to do on deployment. The police are investigating the incident alongside the MoD
The website says: "Training for high-intensity, light-role war fighting is the way soldiers and officers are prepared for any operational situation they may face - conventional war, counter insurgency, security sector reform, peacekeeping or supporting civil authorities.
"Training at IBS is delivered here by high-quality instructors with a wealth of operational experience, and rated in the top third of the Infantry.
"This ensures that the training is as close to current operations and pre-deployment training as possible, whilst maintaining the ability to train for high intensity war fighting.
"IBS delivers competent and confident commanders for the Field Army by running command and leadership training, infantry tactics training, weapons training, and live firing range qualifications. It also provides specialist training teams
to assist foreign forces in their development, and allocates some places on courses for overseas students."