Former England and Chelsea footballer Ray Wilkins unleashed a foul-mouthed tirade after he was revealed to be three times over the legal drink-driving limit, a court heard today.
Wilkins, 56, allegedly slurred his words, was unable to stand up and was forced to lean on his Jaguar car for support when he was pulled over last year, the court heard.
The Sky Sports pundit was later taken into custody where he apparently struggled to give a sample of his breath and branded police procedures a "f****** joke", the court heard.
Wilkins was arrested on May 7 last year after an officer on patrol spotted his car "weaving" down the road moments after it allegedly "lurched" forward and hit a traffic island near the pundit's home in Cobham, Surrey, at 1.45am.
"There was a strong smell of intoxicating liquor in the vehicle and around him," Pc Nicholas Skidmore said.
"When he got out of the vehicle, he couldn't stand up properly.
"He had to lean against the car."
The officer - who claimed he did not recognise Wilkins when he stopped the former player - said he handcuffed the pundit who later fell asleep in his unmarked police car.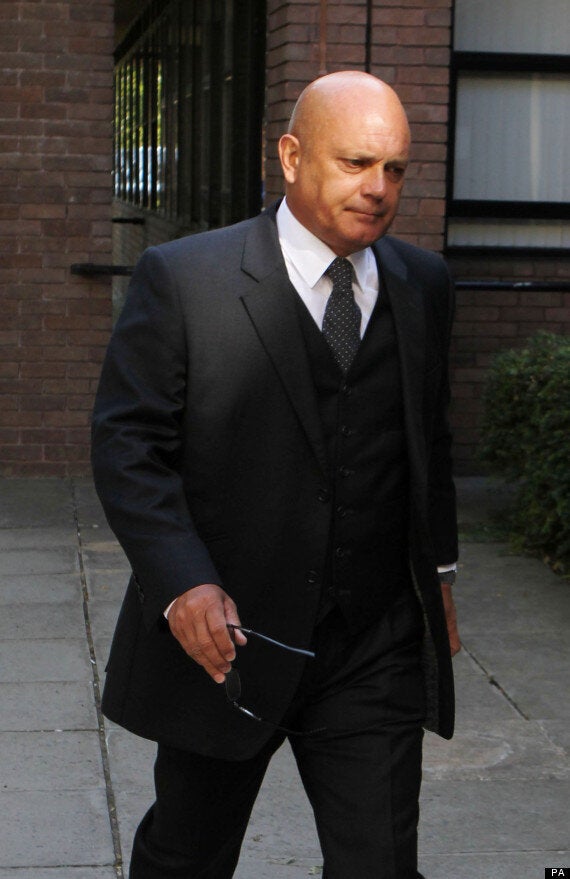 Wilkins captained Chelsea as a teenager
Wilkins, who notched up 84 caps for England during his playing days, was questioned at a local police station where he was told he could not make a telephone call to his wife until he supplied two breath samples, his trial heard.
CCTV footage played to the court showed the pundit apparently struggling to complete the tests before his outburst.
"F****** hell, I can't even phone my missus. This is a f****** joke," he is heard to say.
"I'm not going to bash up anybody... this is ridiculous, absolutely ridiculous."
Tests at the station revealed he had 104 and 102 microgrammes of alcohol in 100 millilitres of breath - almost three times the legal limit of 35 microgrammes - while a roadside reading recorded 109 microgrammes in 100 millilitres of alcohol, the court heard.
Wilkins stared straight ahead as the CCTV footage was played to the court.
Pc Skidmore said he was unable to recall everything Wilkins said while in custody but added: "(He said) he knew that he had done wrong and he wanted to speak to his wife as soon as possible."
During his career, the former footballer played at various clubs including Chelsea, Manchester United, AC Milan and Queens Park Rangers and was awarded an MBE in 1993 for services to football.
He is standing trial at North Surrey Magistrates' Court in Staines-upon-Thames, where he denies drink-driving.