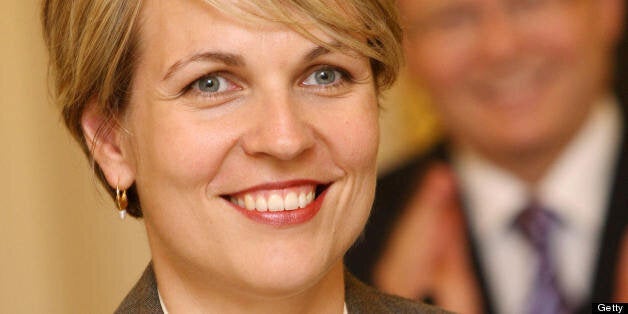 The Australian health minister has blamed David Cameron's election strategist Lynton Crosby for the UK government's decision to delay the introduction of plain packaging for cigarettes.
Cameron has come under pressure to explain the role that Crosby may have played in the move after it emerged the Australian strategist's lobbying firm, CTF, had worked for Philip Morris, one of the Big Four tobacco companies, giving it advice "on a range of matters".
Downing Street has insisted Crosby, the political strategist who masterminded the general election victories of Liberal Party prime minister John Howard in Australia, has never lobbied Cameron on the issue.
Speaking to reporters in Canberra on Monday, the Labour Party health minister Tanya Plibersek is reported to have said: "It's very clear Lynton Crosby has been a key adviser in this move to dump plain packaging in the UK."
Plibersek is reported to have said the British government's decision to delay the implementation of plain packaging showed the "continued effort of big tobacco" to block the move and was a "step back".
Last week UK health minister Anna Soubry told the Commons the government had decided to delay the change in the law in order to gather more evidence from Australia - which introduce plain packaging last year.
"We've made a decision to look at that evidence as it emerges," she said. "What I was quite surprised at was that even after about three or four months, they couldn't give me a picture of any emerging evidence as they were finding it, and that's why we need this time."
On Saturday Plibersek also said it was of "great concern" that the UK had not moved ahead with changes to the law on cigarette packages.
"I think it's pretty clear that there's the influence there of Lynton Crosby and Textor, the company that has supported the Howard government in the past," she added.
Liberal Democrats have called on Cameron to ditch Crosby following the decision to shelve plain cigarette packs. Former health minister Paul Burstow told The Observer the strategist should either quit or be sacked because of his links with the tobacco industry.
But Tory Party chairman Grant Shapps has described the allegations as a "smear campaign". And Downing Street has insisted that Crosby has not "lobbied" the prime minister on the issue.
"Mr Crosby has never lobbied the prime minister on anything and does not have a role in government policy," the prime minister's official spokesman said on Monday.
Popular in the Community