If we could trade wardrobes with any star it would have to be Miranda Kerr (with Jessica Alba coming in a close second).

In addition to her tip-top red-carpet showstoppers, Miranda's more than a dab hand at effortless street style, as this latest pavement appearance confirms.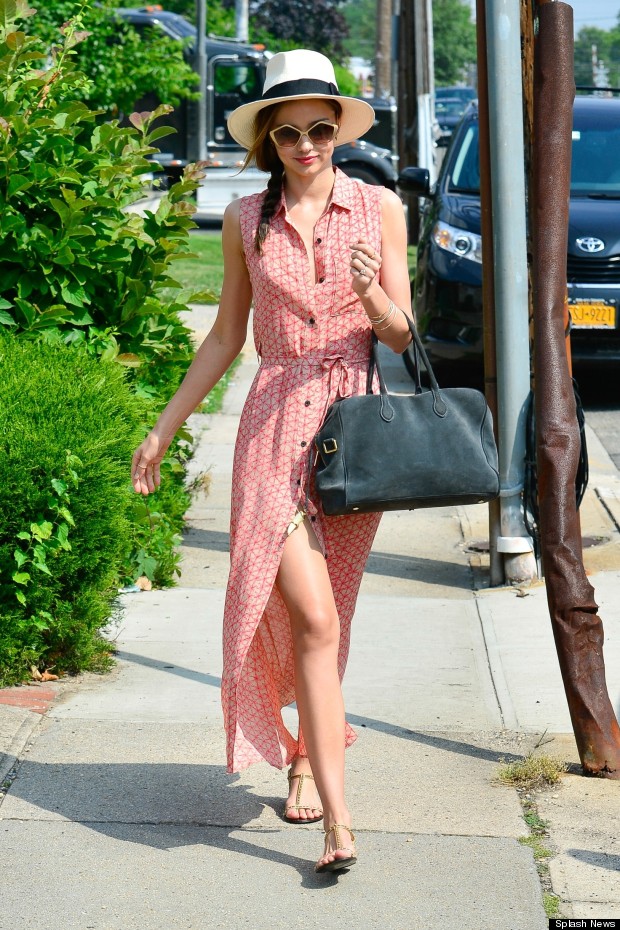 Trotting along the sun-soaked sidewalks of LA, Miranda looked flawless in a breezy graphic-print maxi dress, paired beautifully with thong sandals, wide-brim fedora and funky hexagonal sunnies. It's LA cool nailed.

Life's just one big catwalk, right Miranda? We need to up our game.

Enjoy more of Miranda's style in our gallery.