She was pulled from the water and on to a support boat by her brother David, a paramedic, who battled to save her life before she was taken to hospital in nearby Boulogne-sur-Mer, where she was later pronounced dead.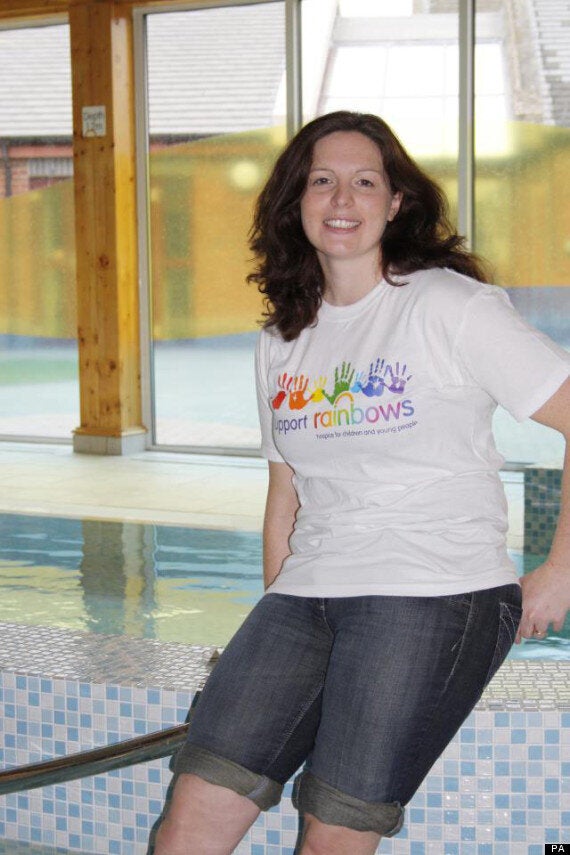 "The best person in the whole world"
Her husband Stephen was also on board as attempts were made to resuscitate his wife, her family said.
More than 2,000 people have now donated to Mrs Taylor's fund-raising page as the current total raised soared to £40,000.
Comedian David Walliams - who swam the Channel in 2006 - is believed to have pledged £1,000 after a donation was made under the name of the Little Britain star with the message "Sending all my love to Susan's family and friends".
Mrs Taylor had reportedly written in a blog post her ambition to follow in Walliams' footsteps by swimming the Channel.
"I've had an ambition to follow in comedian David Walliams's strokes and swim the Channel since I was a child," she wrote.
He said: "David was with her and he was the paramedic, he tried to help.
"He pulled her on to the boat."
Mr Wright, 68, added: "I'm devastated. I've lost the best person in the world. She was just wonderful."
A message posted by Mrs Taylor's brother on her Facebook page said: "Whilst attempting to swim the English Channel yesterday my sister, Susan, collapsed suddenly in the water.
"She was immediately recovered from the water and treated on the support boat. She was then airlifted by helicopter to a hospital in Boulogne.
"Susan tragically passed away. Thank you for your messages of support. Please respect the family's privacy whilst they come to terms with what has happened.
"If you would like to leave a sign of respect please feel free to donate to her fund raising page."
Supporters who were following Mrs Taylor's progress through a tracker link on her Facebook page began to leave concerned messages when the updates stopped and the boat appeared to travel off course.
Mrs Taylor had given up her full-time job to carry out charitable work and was working part-time as an accountant, her father said.
She had also done wing-walking and a parachute jump, and was a qualified rally driver.
Mr Wright said he had been told the accident happened during the last leg of the swim, which Mrs Taylor had spent 18 months training for.
The family had celebrated Mrs Taylor's birthday and her brother's birthday at a restaurant last Thursday, he said.
He last saw his daughter on Friday night.
"I saw her to say I hope it goes well and gave her a kiss," Mr Wright added.
Mrs Taylor was no stranger to the Channel having swum it last year as part of a relay team, according to the Leicester Mercury.
Before her solo attempt she told the newspaper that her training had been delayed a little by a shoulder injury and that she had put herself "through hell" training over the last year.
A statement issued by Mrs Taylor's family through the Foreign Office thanked the public for their support, adding: "Susan was an experienced long-distance swimmer and had prepared tirelessly for the challenge.
"Susan's family are grateful for all the messages of support they have received but would now ask for privacy to come to terms with this tragic event.
"Susan took great pride in her fund raising for some amazing charities and we would like her sacrifice to be recognised in the only way she would have wanted".
The charities which Mrs Taylor was raising money for also paid tribute to her.
Geoff Ellis, chief executive at Rainbows Hospice for Children and Young People, said: "Susan was a wonderful woman who would do anything for anybody. She has been a much loved ambassador at Rainbows for over two years, helping out at events and tirelessly fund raising for us. She was more than an ambassador; she was part of the Rainbows family."
Barbara Young, chief executive at Diabetes UK, said the charity was "extremely sad" to hear of Mrs Taylor's death and offered condolences and support to her family.