Carey Mulligan is fronting June's issue of Harper's Bazaar - and really, could she be any more fabulous? Her latest role as Daisy Buchanan in Baz Lurhmann's The Great Gatsby is all we can think about and yes she does kiss and tell of scenes alongside THE Leonardo DiCaprio.

When it comes to Carey there's something serene and understated about her style. In the shoot with Harper's, she does that whole whimsical English beauty thing in an array of Prada, Erdem and Bottega Veneta.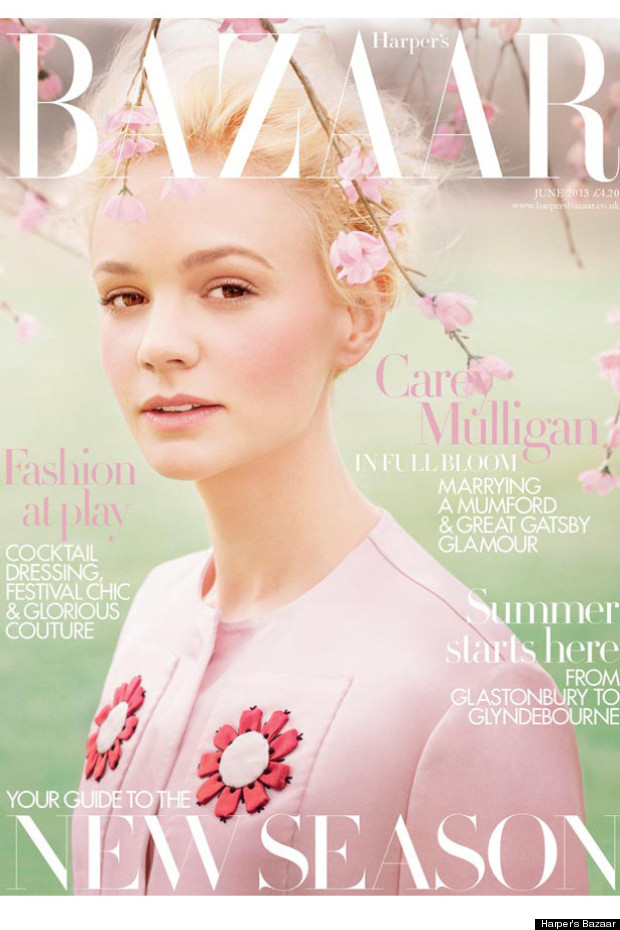 Carey is all about the Prada: "I have worn a lot of Prada and always loved their clothes. I always felt very comfortable. They were the first designer house that ever lent me anything; I wore Prada to the Oscars. The people who work there are so lovely and really just non-scary fashion people."

On playing Daisy, Carey told the magazine: "Daisy was difficult to work out, but so fun to play... Baz also gave me about seven biographies of Zelda [Fitzgerald] and a stack of love letters from Ginevra [King]. You can so easily see where Fitzgerald has taken Daisy from. Just the way Zelda and Ginevra wrote – there were lines we stole for the script."

As for swooning over Leo the actress revealed that: "Well, he [Leonardo DiCaprio] wasn't my pin-up, but he was for a lot of my girlfriends. Michael Schumacher [was my pin-up]. I used to watch Formula 1 with my dad when I was little. When I did the audition [for the role of Daisy in The Great Gatsby] with Leo in New York I walked away grinning. Just the idea that if I never got any further, I had just spent an hour and a half acting with Leonardo DiCaprio ." We couldn't be more envious, really.

Roll on The Great Gatsby opening Cannes Film Festival on 15 May 2013 and see Carey Mulligan's full feature in the 'New Seasons' June issue of Harper's Bazaar on sale from today.