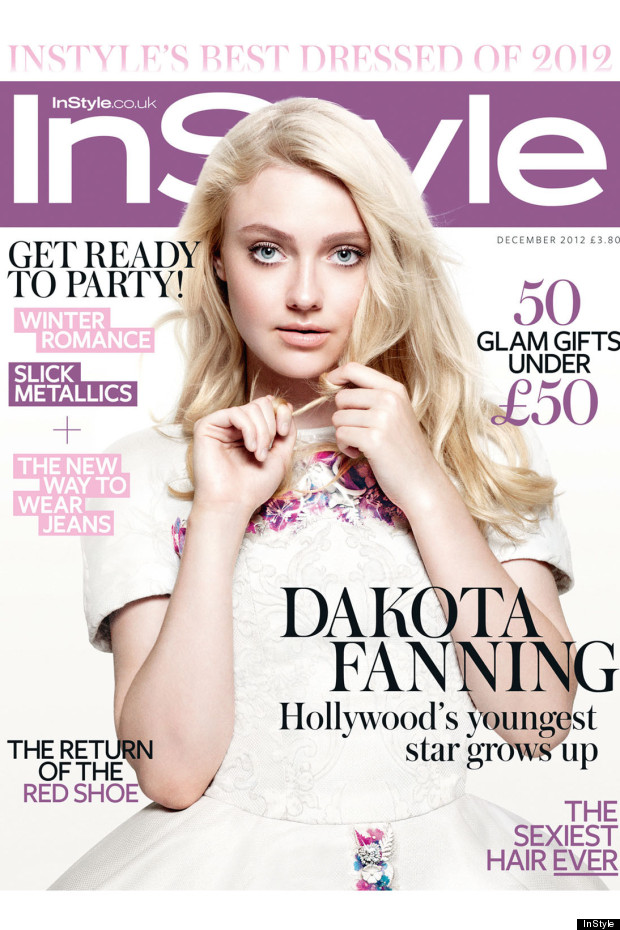 Dakota Fanning will soon be hitting screens as the the blood-sucking Jane in the latest Twilight movie, but she's also landed the cover girl spot for InStyle's December issue. In the photo shoot by Karen Collins, Dakota wows in a white Chanel dress with floral silk embellishment, blonde tousled locks and those enviable green eyes. Yep, she's all grown up.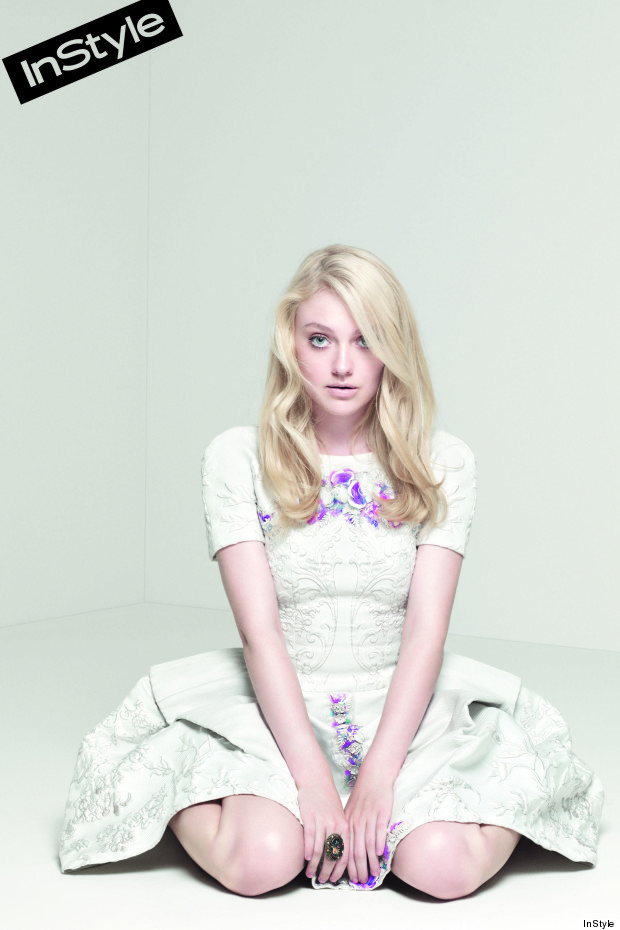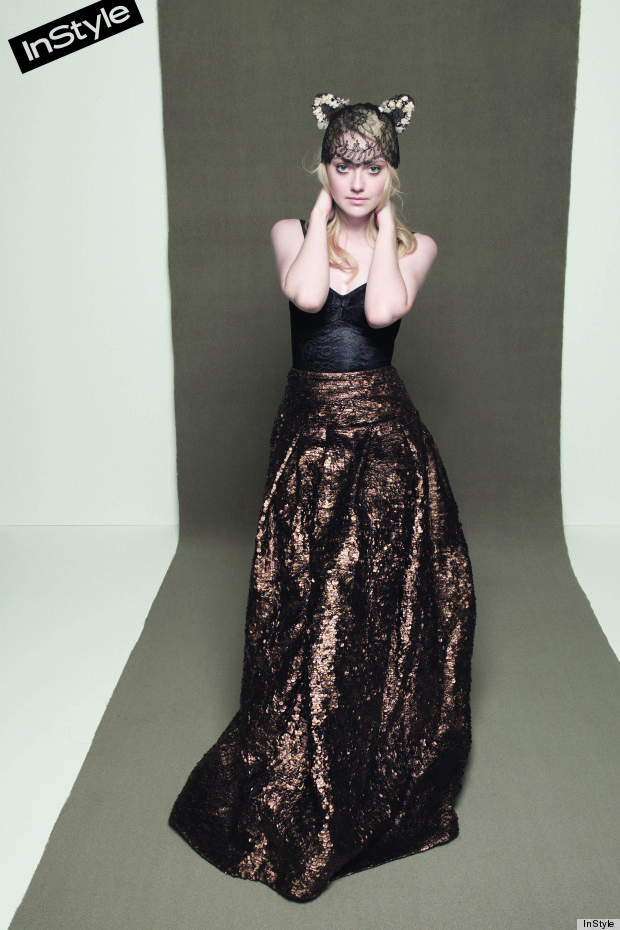 In the photo above Dakota wears a black lace cat ears veil by Maison Michel, a black corset by Dolce & Gabanna and a burnt-gold sequinned silk skirt by Roberto Cavalli. Pretty purr-fect huh?

Dakota talks to InStyle about her movie roles and obviously Twilight Breaking Dawn – Part 2. She reveals, "I've always been drawn to material that's more kind of heavy, you know? Whether it be dark or dramatic or sometimes disturbing. And that can be hard to do when people think you're still a kid." She keeps fairly shtum on the plot and what it was like working with Kristen Stewart and Robert Pattinson , but InStyle do niggle out the following: "There's a sequence in it that will really trip people out. It's so crazy!"

On the matter of boyfriends, Dakota claims: "I'm not the kind of girl or person who really wants boyfriends in my life". We'll just see how long that lasts.

To read the interview in full, see the December issue of InStyle, out this Thursday.



See more celebrity blondes below: