So the ear cuff is back, apparently, and while MyDaily's Ellen Stewart is still trying to shake off the memory of its last fashion outing (think Victoria Beckham, when she had the blonde hairdo and a penchant for push-up bras) everyone who's anyone has been attempting to rock one on the red carpet...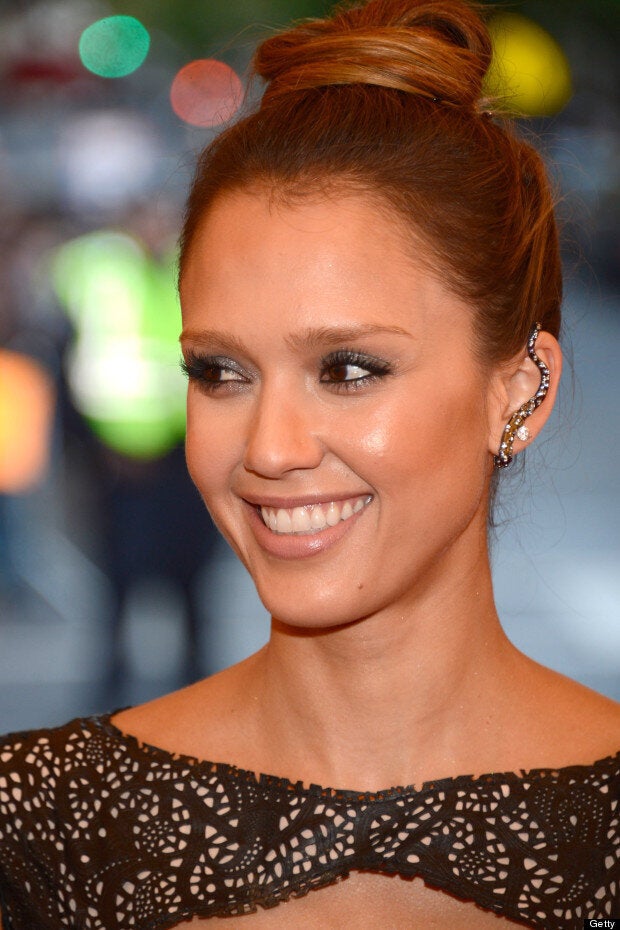 They're all at it. I thought it was just a Met Ball thing, but no, the ear cuff didn't turn into a pumpkin when the lights came on at the punk-themed party and now celebs are wearing them like they're going out of fashion.
And it's not just the likes of Cara swear-to-God-I'm-A-Rebel Delevingne - the seemingly sensible, prim and proper have been cuffing up with squeaky clean stars Jessica Alba and Emma Watson donning a bit of extra bling upon their cartilage.
It's a trend that has infiltrated every sector of the fashion market with cuffs on offer in Claires Accessories for £3.50 to Repossi designs up for a cool £9,515 on Net-A-Porter. So, with a beyond extensive range of ear gear available to buy in the shops and online (see Asos' impressive selection for proof) should we be following suit and jazzing up our ears?
If you're thinking about taking the plunge and investing in the "must-have" accessory of the season perhaps you need to pause and remember the last time these things were in Vogue.
I'm not sure of the year exactly, but it was back when Victoria Beckham was still referred to as Posh. She had bleach blonde highlights and hung around with Dane Bowers. It was the worst of times - I'm pretty sure there was a fake lip ring involved.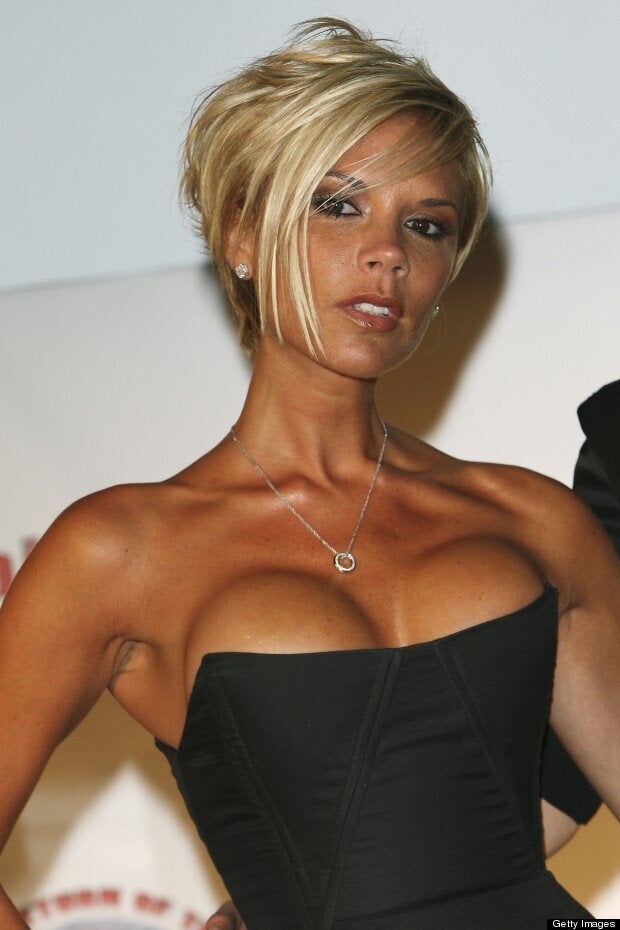 But now, now famous faces (or should that be ears?) like Nicole Richie and Sienna Miller are wearing them again and I feel confused. I kinda like them - they're decadent, they're edgy - but I can't quite shake those Posh Spice inferences.
Thanks to a cloud of negative ear cuff-related memories I thought it would be better to say what to avoid when ear cuffing, because we definitely know how it can go wrong. So here's NOT how to wear one...
First things first, you are not Cara Delevingne - sorry to burst your bubble but you're not - so don't go strapping on an over-elaborate cuff for all occasions. She can get away with it because she turns a lot and has a weird finger tattoo. Oh, didn't you know finger tattoos and ear cuffs come in pairs? If Karl Lagerfeld did a Noah and built an ark those are the kind of two-by-twos he'd instate.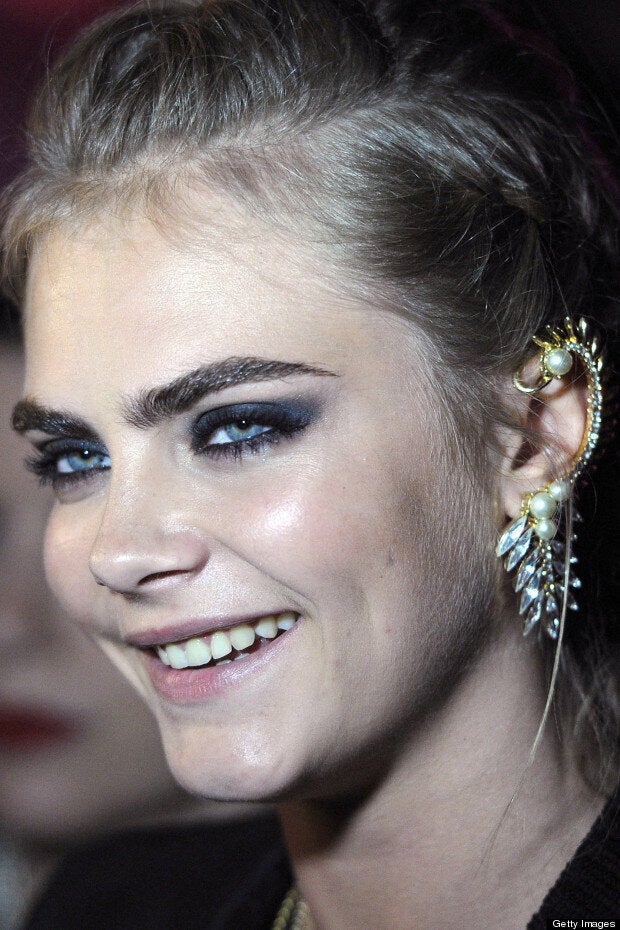 This isn't your all-day everyday accessory and would look totally dreadful teamed with the skirt suit you wear to the office. Why? Because those contrasting ideologies would literally fight with each other on your body. Plus everyone around you would feel incredibly uncomfortable with your awkward accessorising.
Ear cuffs are grungy, they're punky, they don't take shit from anyone. And d'you know what doesn't scream, "I'm so misunderstood, but I don't care"? Anything you have to iron.
On a similar note if you ARE or even slightly resemble Emma Watson you should never, I repeat, never wear these otherwise brilliantly rebellious accessories. Starring in a flick wherein you play a badass does not make you a badass IRL. Ear cuffs, a super-neat updo and a fresh face of barely-there makeup do not compute. It's like your trying to impress the bad girls at school but not really committing to the cause.
However, even if you are a bit of a dissident and already have a piercing halfway up your ear, do yourself a favour and don't rock a cuff as well.
Take it from someone who knows (yeah, I'm a massive rebel) I've got a bit of my ear cartilage pierced and I'd never ever, like ever, attempt to don a statement cuff in the same ear. Because sometimes less is more and too much is just too much.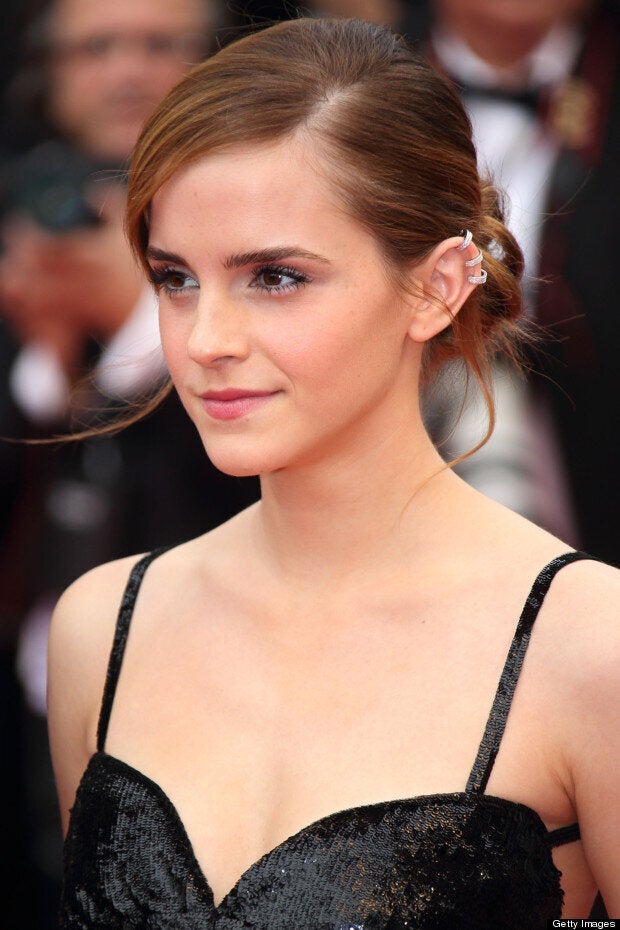 We've all seen people with multiple piercings all linked together with some sort of ornate chain (think Bollywood, think Beyonce's belly shackle), thought it looked good for about two seconds and then imagined the horror if said chain were to get stuck in say your jumper or... a car door.
Once you've mastered how not to wear a cuff what occasion should you almost definitely NOT wear said cuff to? Simple. A first date and/or job interview. Essentially anywhere that you need to make a good impression. An ear cuff is a pretty bold statement and I can't promise people won't judge you upon first sight if you decided to waltz around with a load of bling in your ear.
Yes, it may be a conversation starter. But think to yourself. Is that the kind of conversation you want to start? Plus you won't be able to get Out Of Your Mind by Dane Bowers and VB out of your, er, mind. It will become the soundtrack to your life. And nobody wants that. Take this as a warning. Handle an ear cuff with care. Unless, of course, you're a graphic designer who only pops up in pop ups in Hipstervilles. Naturally you're probably over this trend anyway...