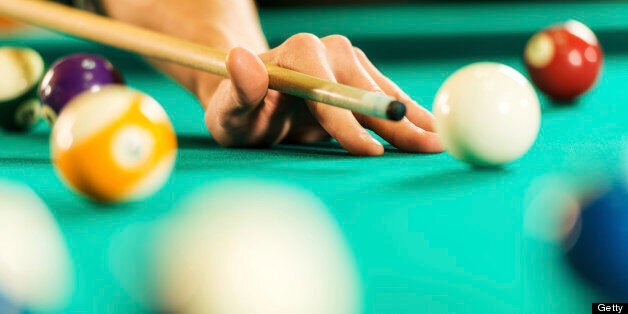 A 23-year-old man is seriously ill in hospital after a pool cue was poked through his eye and into his brain in a "freak accident".
Sam Willers was enjoying a drink with a friend at the Mead End pub in Denmead, Hampshire, on June 21 when the incident happened.
The builder, of Anmore Road, Denmead, was taken to the neurological unit at Southampton General Hospital where doctors put him into an induced coma.
He was later transferred to the Queen Alexandra Hospital, Portsmouth, where he remains in a serious condition although he is conscious and talking, according to family friend Angela Harwood.
Mrs Harwood told the Portsmouth News: "There's a long way to go. It's going to be a long process to recover. For nearly three weeks his life was in the balance."
Mr Willers' mother Melody wrote on a social networking site: "He was up the pub for a quick pint with his mate after a very hard week at work when the mate decided to mess around with a pool cue and poke Sam in the eye with it, it went straight through his eye right into his brain and touch his skull on the other side. His odds of surviving were 1%."
She added: "The support my family have received has been amazing and I mean proper true honest real support."
Mrs Harwood and other members of the local community have raised more than £800 to help cover the family's travel costs and have also been making them meals and providing other support.
Related