A night out on the sauce with Sharon Osbourne was already pretty high up on HuffPost UK Ents' list of things to do before we die, but it's rocketed straight to the top after seeing what her and Louis 'my little LouLou' Walsh got up to last night.
Just look at the pair of them.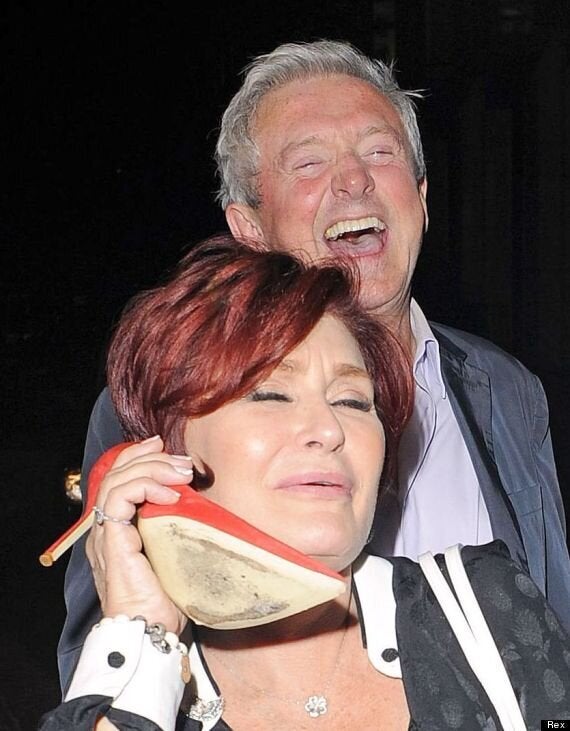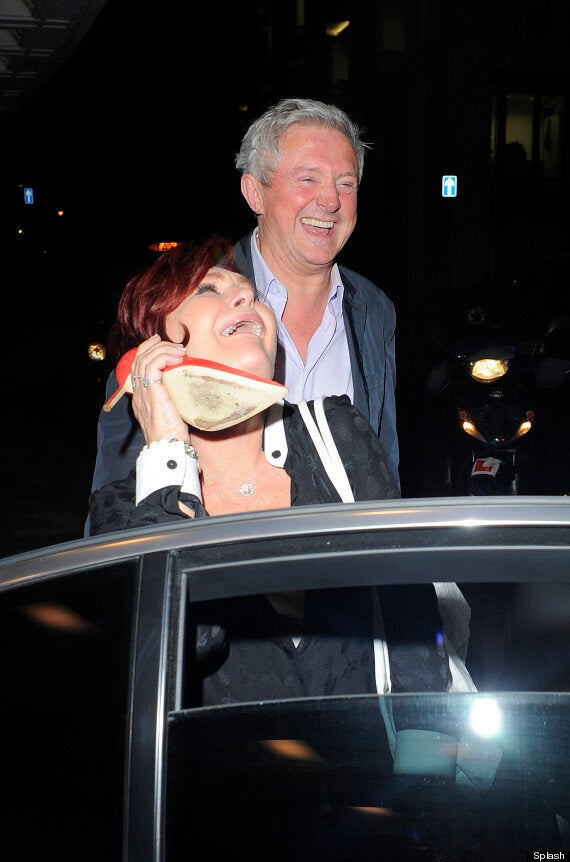 'Hello Louis, is that shoe?'
Fresh from a full day of 'X Factor' auditions at Wembley Arena, the troublesome twosome dragged along their (rather bemused looking) fellow judge, Nicole Scherzinger, for a night of mischief at the Dorchester Hotel in London.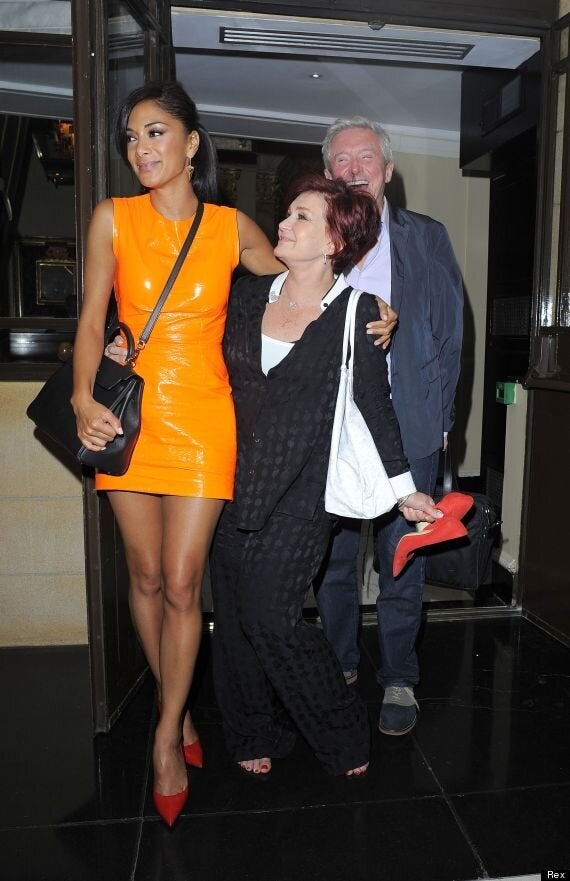 Nicole was looking slightly bemused by her co-judges
And by the end of the evening, Mrs O's heels were off and she was using them as a phone (as you do), much to the amusement of our favourite Irish talent show judge.
There was no sight of Gary 'Borelow' Barlow though, who probably knew that Shazza and LouLou + countless glasses of bubbles would spell trouble.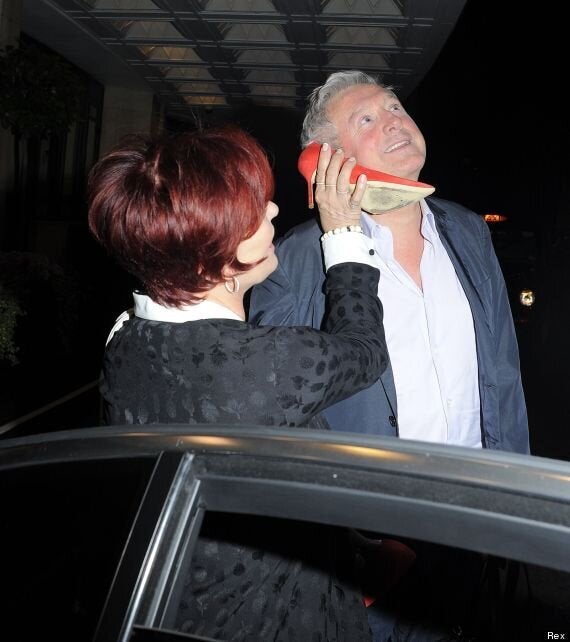 'Come heel Louis, Simon wants to talk to shoe'
GazBaz already told us earlier this week that he's finding it hard enough keeping the pair in check when they're sober behind the 'X Factor' judging table.
"They're giggling when people are singing, I mean it's awful. I'm having to try and tame them all and it's hard work," he said.
We reckon they'll be feeling pretty quiet at Thursday's auditions though. We wonder why that could be...? *hic*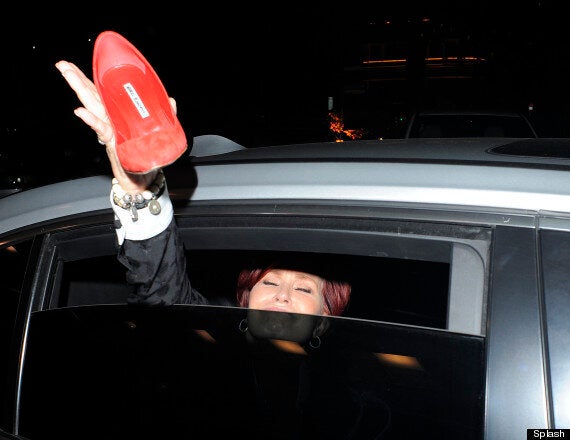 Because I'm FAAAAAAABBBBULOUS, darling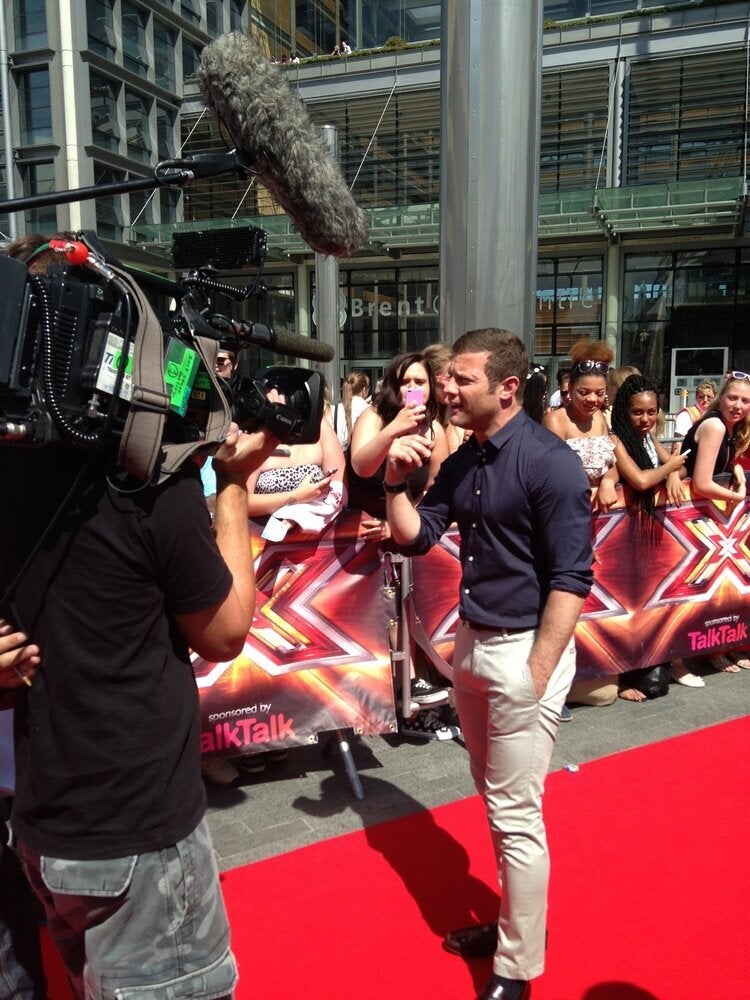 Behind The Scenes at X Factor auditions