ShIt bags should come with a health warning, not just a hefty price tag.
It turns out the popular accessory doesn't just make you look like you're carrying all of your worldy possessions in a tan-coloured sac, they are also hurting our elbows.
Blamed on Victoria Beckham, the medical condition has been dubbed 'Poshitis', and affects two-thirds of women.
Experts say 'Poshitis' is caused by regularly carrying large, stuffed, tote handbags in the crook of your elbow, which causes muscles to tear and tendons to inflame.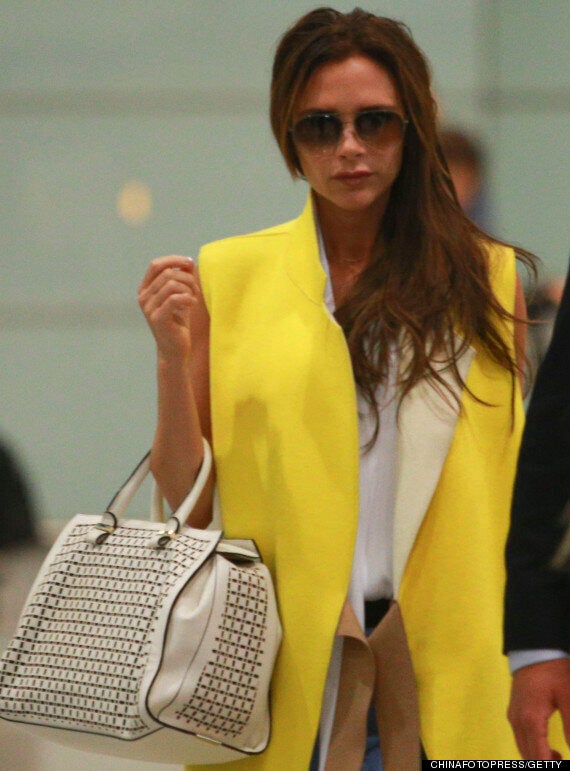 Victoria Beckham, serial It-bag wearer
It's not the first time the strive for beauty has caused pain and we're sure it won't be the last. From towering high heels that hurt our poor feet to waxing our nether regions, it's just another one to add to the laundry pile.
The study, conducted by Halo Wipes, found the route of the problem and HuffPost UK Lifestyle created the following formula to explain the findings:
(Busy women + heavy tote bag) x stupid way of holding said bag = sad, poorly elbows :(
The research polled 1,500 women and found that one in ten are on the go for more than 15 hours a day.
Handbags are thus filled with make-up, deodorant and all that jazz as a way of looking and feeling fresh -- and one fifth admitted to lugging handbags that weigh half a stone or more.
"I love my oversized handbags but now that I know that 'Poshitis' is a real condition I will be extra careful in the future," she said. "After a long day on the go, my shoulder and inner arm would start to ache but I used to ignore it and think it was just because I was tired, but I now know that this could be causing me damage in the long term."
What do you think of the accessory? Let us know in the comments below