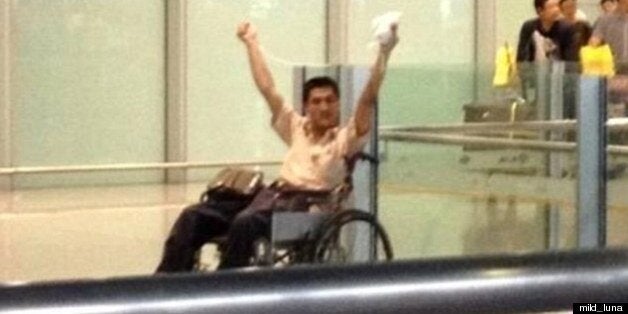 A man in a wheelchair set off a device at a terminal at Beijing's International Airport on Saturday evening. The bomber is the only one reported to have been injured in the explosion.
According to China's official Xinhua news agency, the man detonated a package near to the international arrivals exit in Terminal 3.
Pictures posted on Weibo, China's version of Facebook, show the man in the chair waving his arms whilst waving a package in the air. According to witnesses, he was ranting at other passengers.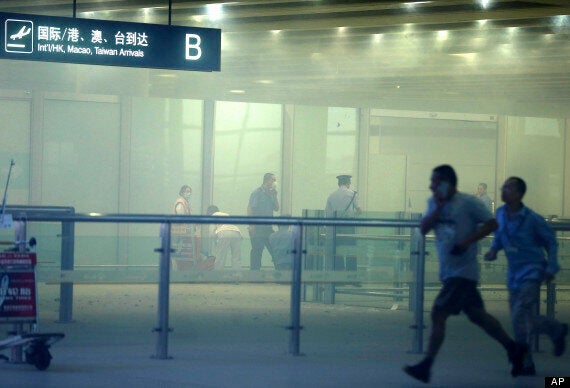 The hall quickly filled with smoke after the explosion
The device exploded around 6.30pm local time, after which the hall filled with smoke.
Police and emergency workers arrived at the scene but no flights were disrupted. The Associated Press have reported that the state-run China Central Television identified the man as Ji Zhongxing, from the eastern province of Shandong.
Popular in the Community