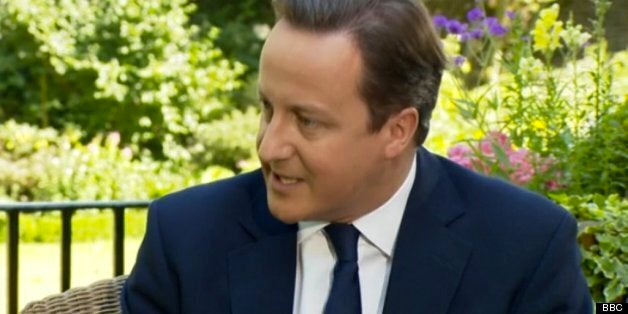 It is the question David Cameron has faced repeatedly in recent days - but he's still not answering.
On Sunday morning, he again swerved it, despite three attempts by the BBC's Andrew Marr to get an answer.
It all matters, Cameron's critics say, because Crosby is also a lobbyist, whose company has worked for tobacco companies.
Even the president of the Liberal Democrats, Tim Farron, joined in, saying the situation "looks dreadful" because of the lobbyist's links to cigarette companies.
"Even if there's no fire, there's plenty of smoke," he told Sky News.
Undeterred by opinion polls showing barely one in 10 people claim to know anything about the controversial Australian, Labour is continuing to press the matter.
On Sunday morning, it claimed that a contract signed by Crosby with cigarette firm Philip Morris International could be worth up to £6m.
It came after Ed Miliband attacked Cameron at Prime Minister's Questions, branding the Tories the party of "Benson and Hedge Funds" after shelving plans to ban advertising on cigarette packets, despite support for the move from public health campaigners.
On being asked whether he discussed the matter with Crosby, Cameron's stock response has been to say he has not "lobbied" him on government policy.
On Sunday morning, he told Marr Crosby "has not intervened in any way on this or indeed on other issues".
Cameron claimed it was a "media invention" and a "red herring" to suggest that Mr Crosby had any involvement in the decision.
Marr pressed the Prime Minister on the issue of whether he had talked to Crosby about the policy but Mr Cameron repeatedly side-stepped the question to say only that his strategist had not "intervened".
Cameron said Mr Crosby was "advising the Conservative Party on how to take on Labour, how to make a political argument, how to prepare for the next campaign" but "he's not advising us on policy or on issues ... and he doesn't intervene in those".
The Prime Minister said "we haven't actually changed our policy" on plain packaging and "there are merits" for the move.
But he added: "We need more evidence, we need greater legal certainty. We're not going ahead with it right now, but I certainly don't rule it out for the future. So the whole thing actually from start to finish has been something of a media invention.
"So, you know, he hasn't intervened. It would be wrong for him to intervene in any way.
"The decision was actually taken by me sitting up there at my kitchen table ...let's not move ahead with this now.
"We don't have enough evidence. There's too much legal uncertainty. But let's be clear, this Government has been very tough on tobacco. You know we have said we've got to cut down on these vending machines, we've got to stop big shops doing big promotions.
"We've carried on with the smoking ban, we've put up the price of cigarettes."
Asked a second and third time if he had talked to Crosby about the policy, Cameron again stuck to the line that the Australian lobbyist had not intervened.
Marr said that was "not quite an answer to the question I asked", but the Prime Minister told him: "Well, that's the answer that you are getting."
Related