This foray into the world of 'Burton and Taylor' started out with a press conference in 1983, the announcement of another joint production by the world's most charismatic couple. Forget Brangelina, these two were the original and the best.
Anyone hoping for an entree into the lives of the pair of them at the height of their excesses - diamonds, divorces and Cleopatra - would have been disappointed. Because, instead we got two stars on the fade, sizing one another up from the ropes for one last round.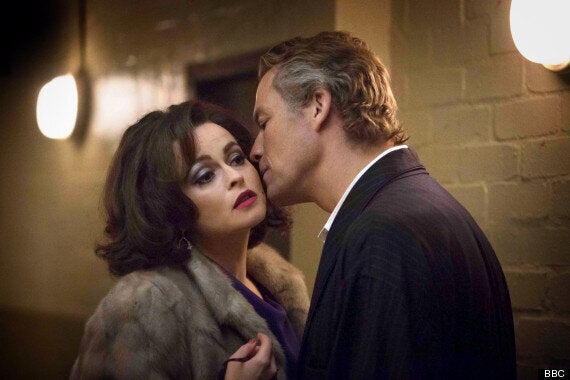 'Burton and Taylor' shone a light on a pair of icons, just when their own lights were fading
The story was one of those that these extended TV biopic dramas do best - with writer William Ivory delving into a surprisingly unknown, belated chapter of a love story we thought we knew all too well from a million clippings, newspaper headlines and anecdotes.
Instead of the headiness of their two marriages and divorces, we got their final joint effort, the 1983 Broadway production of Noel Coward's 'Private Lives', a thinly veiled attempt by Taylor to inveigle her way back into her soul mate's affections. And while he may have had the real acting chops and been driven to distraction by her tardiness and tantrums, it was she who drew the crowds and ovations, simply by being herself.
The real challenge this time around was all about the casting. Dominic West as Burton was content to let Helena Bonham Carter take centre stage as Taylor, but his understated performance brought through all Burton's troubled affection for his ex-wife and stage snobbery, and ended up being the more affecting of the two.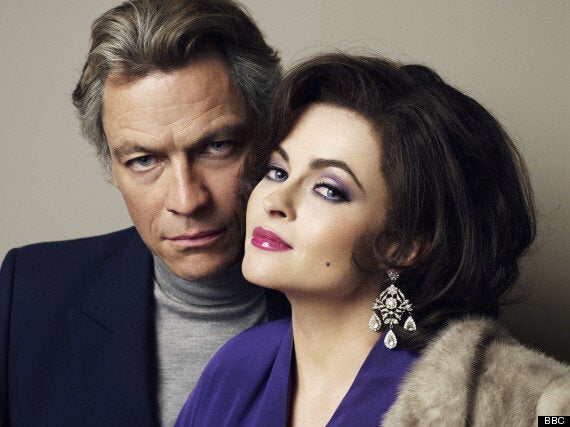 Dominic West and Helena Bonham Carter took on the portrayal of showbusiness's most iconic ever pairing
Bonham Carter, by contrast, was a bit harder to overlook in search of Elizabeth - while she was excellent at portraying Taylor's vulnerability and awe at Burton's talent, there were a few too many self-conscious twitches, shrugs and bon mots in a hard-to-pin-down accent.
But then HBC was having to handle a vast bigger vat of pop culture of the two, all the way from National Velvet to Andy Warhol. It's a pretty big piece of cake, I would dare say impossible, for any actress to properly chew off, and I'd rather watch Bonham Carter a hundred times over before venturing again into Lindsay Lohan land.
All in all, it was an absorbing tale of two icons witnessing the end of their own era. And it was all too fitting as the last in-house drama outing from BBC4. Judging from the standard of this swansong, it's an undoubted shame. No doubt we'll look back on this, as we now remember Burton and Taylor, and one day remark, they don't make them like they used to.