Lovebox festival in London's Victoria Park had almost all the ingredients for a perfect weekend but there was something missing...
With the sun blazing down in East London, the once grassy park soon turned to a dustbowl with festival-goers stomping along to the hip-hop heavy line-up.
Friday night saw fun sets from the likes of Rudimental, performing in their backyard, and former Garage Queen Shola Ama reviving some of her old hits. But when it came to the headliner, Azealia Banks fans got a bum deal... literally.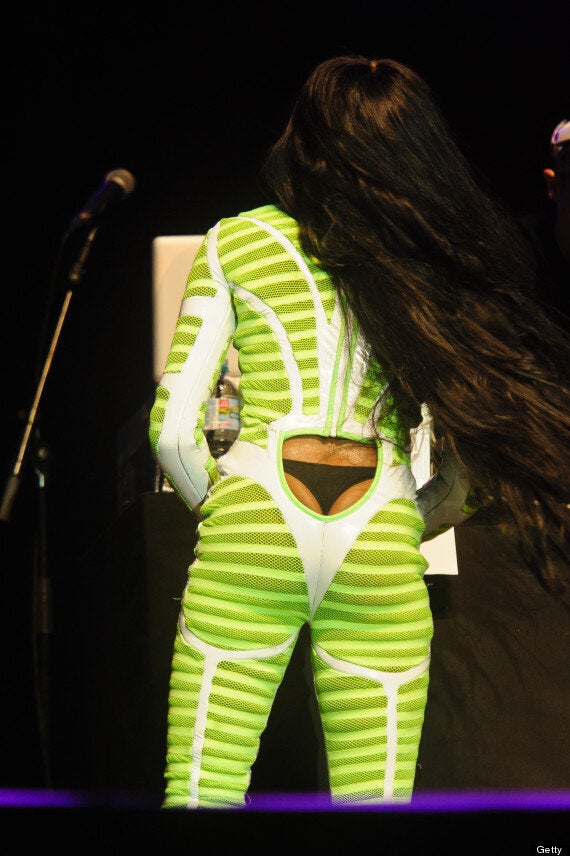 The 22-year-old New Yorker flashed her black thong through a backside peep hole in her lime green jumpsuit.
She's a big character - we know that from her Twitter spats with the likes of Lily Allen - but Banks was seemingly lacking the like-ability factor as the space around the main stage was barely half full.
Plan B commanded Saturday's antics at Lovebox, running through a bass-heavy set of his hits and finishing off a boozy day for the crowd with a rowdy performance of 'Ill Manors', accompanied by flares and flames.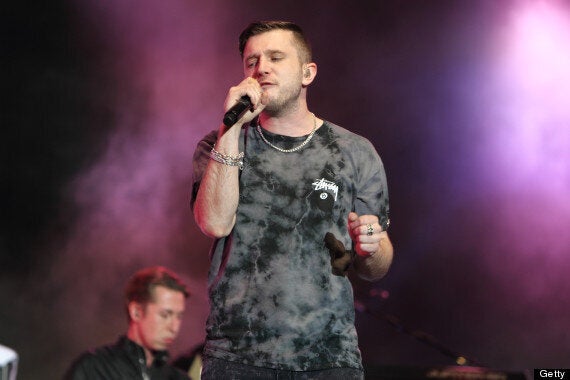 But it was Sunday that boasted the most intriguing artist on the line-up - Lil Kim.
It was to be the rapper's only UK festival appearance this year but as fans waited in the sun for the outlandish star to arrive they were told "Lil Kim will not be performing". Festival organisers later clarified in a statement that it was a time-keeping issue that prevented the 'Magic Stick' singer taking to the stage.
They said they "had no other option" but to cancel after she arrived late adding that they had to "ensure the other main stage acts were not disrupted."
However, Kim has put out a different story via her Twitter account. She retweeted a statement that read: "Due to circumstances that were out of Kim's control, her performance at #LoveBox was cancelled. Kim was on-site and on time for her performance and apologizes to all of her fans for the inconvenience."
Could her cancellation have had something to do with the main stage being closed for the final night? We can only wonder.
All was not lost though, Sunday still saw an energised performance from Lovebox favourite Kelis dressed in blue plumage. Check out all the pictures below...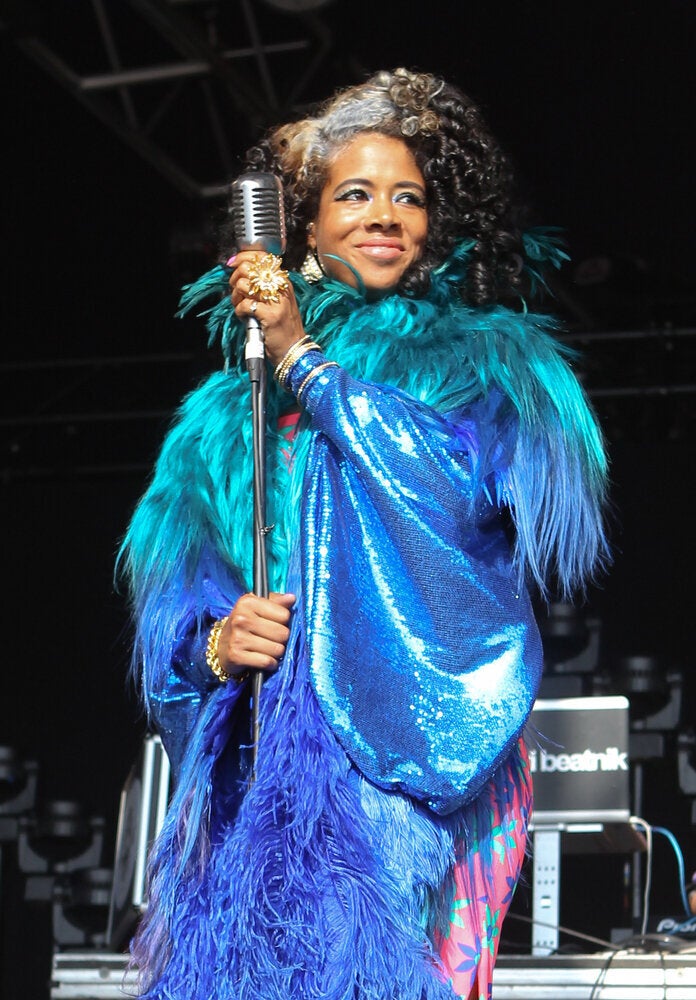 Lovebox
Related