Beyonce had to be rescued from the clutches of a giant fan during a concert in Montreal on Monday.
The singer's flowing hair was caught by the fan during a performance of her hit ballad 'Halo' during a gig for her Mrs Carter Show World Tour.
Rather than disrupt her perfectly-honed set, Bey soldiered on, continuing to belt out her song while slightly panicked stage hands attempted to free her from the contraption's embrace.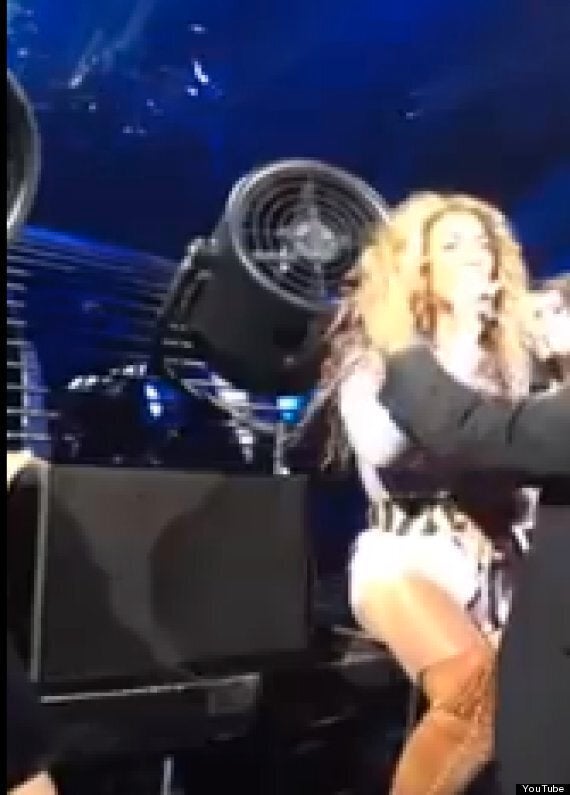 Watch the fan filmed footage of the incident - before Beyonce's security guy blocked the camera - below
Beyonce is in the midst of her Mrs Carter Show World Tour, a set of shows that have been rife with drama.
On the opening night in Serbia, Beyonce was slapped in the face and had her hair pulled by over-excited fans caught up in the moment of seeing the superstar.
Unsurprisingly, Bey was less than pleased by the action, telling the man: "I will have you escorted out right now, alright?"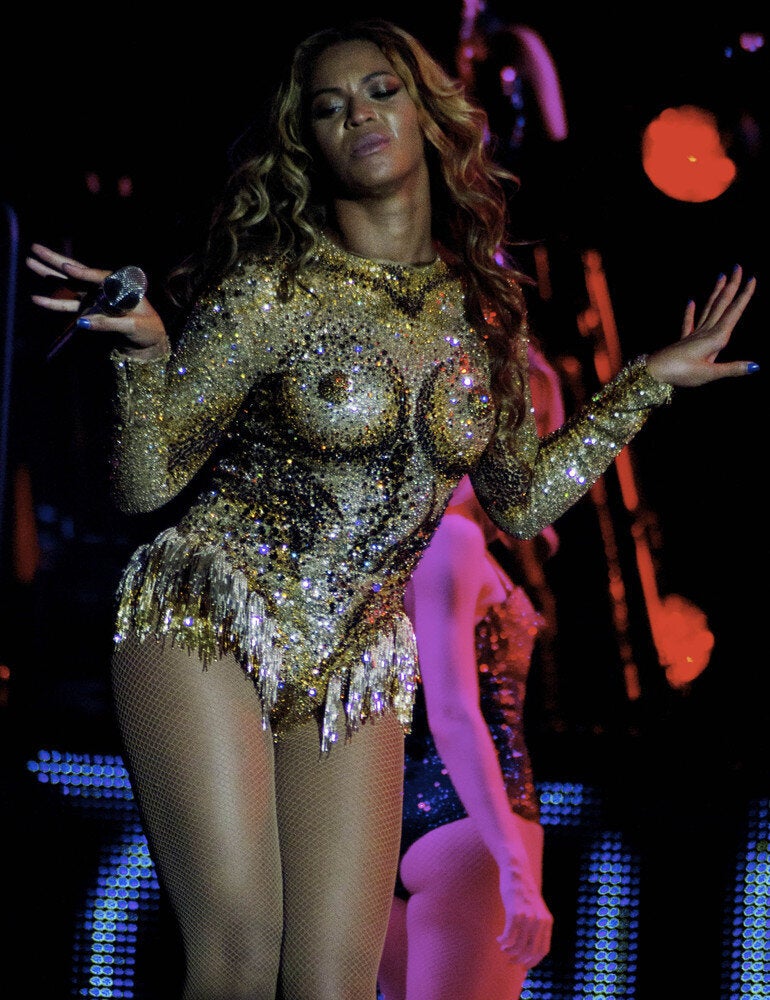 The unofficial pictures: Beyonce Knowles started her 'Mrs. Carter' world Tour