Both men are said to be positioning themselves to succeed David Cameron as prime minister - but that does not appear to have stopped the pair enjoying a boys night out together.
Boris Johnson, cycling helmet balanced precariously on his head, and Michael Gove, laughing uproariously, were photographed leaving the exclusive Scott's restaurant in Mayfair on Monday evening.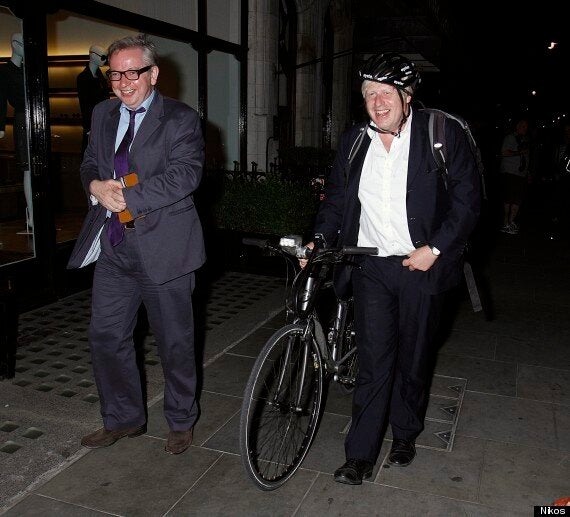 Boris and Gove emerge from Scotts
The Daily Mail reports the two senior Tories, red faced in the humid London summer heat, were quickly mobbed by fans. Or at least, one of them was.
Gove may be a crucial member of Cameron's inner-circle as well as one of the most popular cabinet ministers among Tory MPs - but it was the mayor of London that got all the attention from the public.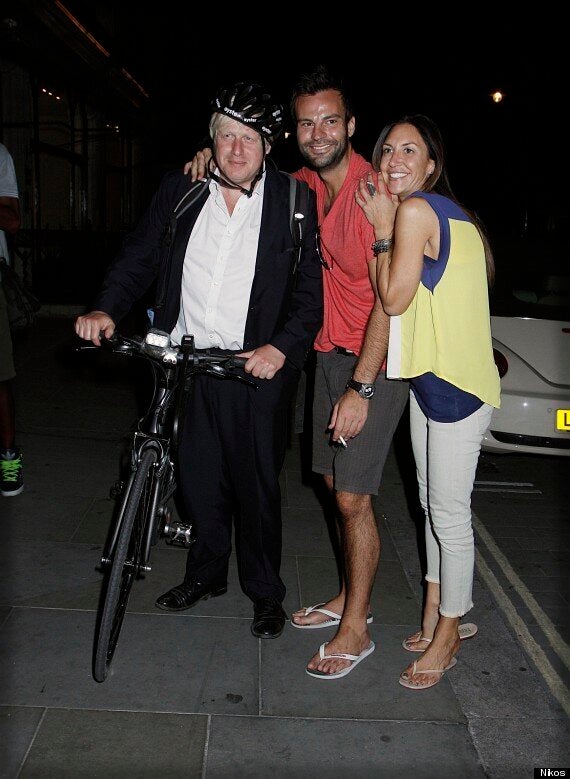 Boris poses for a photo with some admirers
Made aware of the photos on Tuesday, Gove's wife, Times journalist Sarah Vine, tweeted about her husband: "Let me tell you, he got a right roasting when he arrived home ;-)".
And she dismissed suggestions he may have had a sore head when he got in. "He was up early for a run. I think he was just hot. It was very hot last night," she said.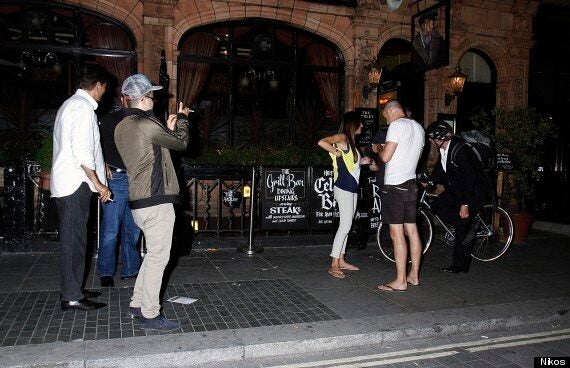 More tourists take snaps of the cycling mayor
Popular in the Community