Poor piloting performance put the Pope in a perilous papal pickle on Monday.
A wrong turn by his driver as he left the airport meant he was mobbed as his car ground to a stop in heavy Rio de Janeiro traffic.
The other side of the motorway had been cleared especially for Pope Francis and was glaringly clear until crowds waiting by the roadside rushed across.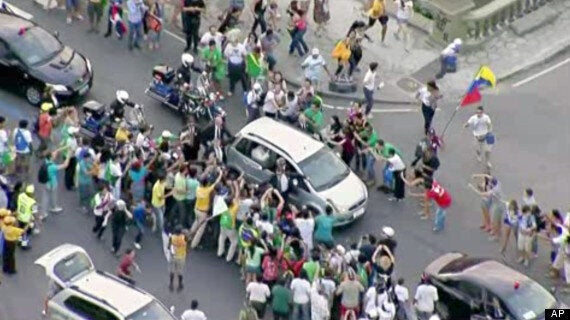 Security officers attempted to make a cordon but were swamped by the thronging crowd
Rev. Federico Lombardi, a Vatican spokesman, said: "His secretary was afraid, but the pope was happy, with his hand out the window waving," reports the Daily Express.
"There are no concerns for security.
"The concerns are that the enthusiasm is so great that it's difficult to respond to so much enthusiasm for the pope. But there is no fear and no concern."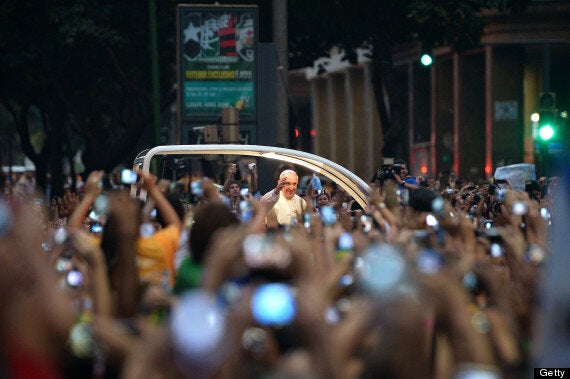 The correct route was eventually resumed
Pope Francis has forgone the usual bullet-proof car of his predecessor instead opting for an open-sided Jeep.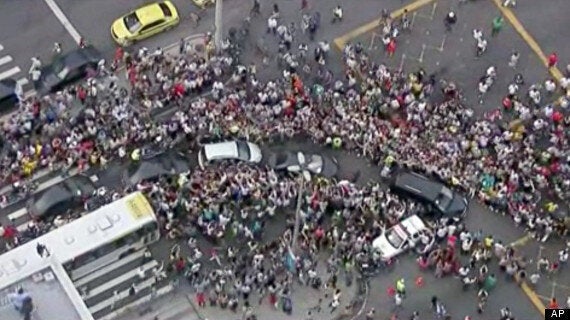 The size of the crowd can be seen in this picture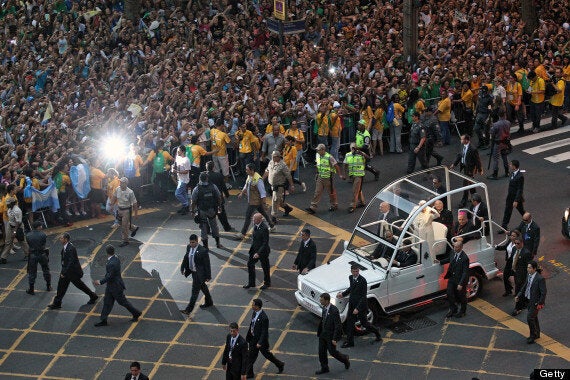 Demonstrators were angry that so much money was being spent on next year's football World Cup when many Brazilians are living in poverty.
Related