Are you Bruce Springsteen's biggest fan? Got an enduring affection for The Boss, and his soundtrack to the hard but rewarding journey of (keeping it) real life? Then no doubt you're one of the 2,000 contributors - yes, really - who've submitted your video for inclusion in 'Springsteen and I'.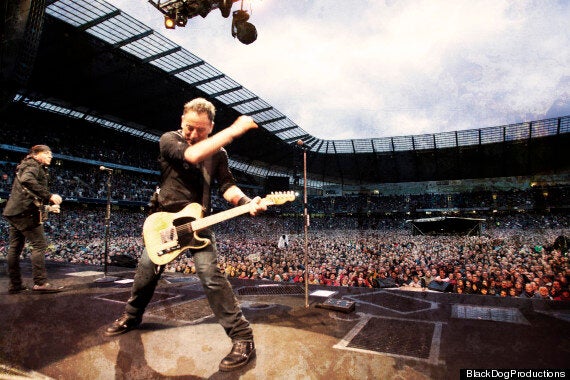 The Boss - still finding new fans after 40 years
Because 300 hours of film was what director Baillie Walsh was faced with, when he set about his task of compiling this unique documentary, made by the fans, for the fans.
"It filled me with fear and excitement," Walsh admits, now the completed film is on show in selected cinemas across the world, after premieres in Boston and Philadelphia on Monday.
"We used fan websites to recruit contributors, asking them to describe what Bruce meant to them, and to sum him up in three words. We originally had a two-week window, which we extended. I wondered if we'd get crazies, but we really didn't.... although some people did send in 60 tapes."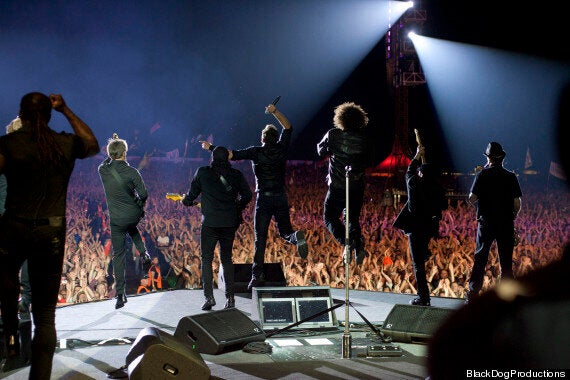 More than 2,000 fans sent in their video contributions to the film
The result is a unique compilation of different characters from all over the world, using words like "real", "passionate", "hot" to describe their music idol. How was Baillie Walsh able to decide what to include during his six months of editing?
"I didn't know what it was going to be, so I didn't know what I was looking for until it appeared," Walsh explains now. "Was it true and heartfelt? Was it a good story? A good presentation? All the contributions, of which more than 100 are included in the final reel, had to have their own charm but, apart from that, there was no agenda."
What could have been a glutinously indulgent exercise in filmmaking is saved by the intrinsic value and diversity of the participants, and even a stand-out non-believer, one truculent husband, fuelled only by his love for his wife, a die-hard fan herself, to sit through "years" of concerts all over Europe. His one message to Bruce: "Make your concerts shorter."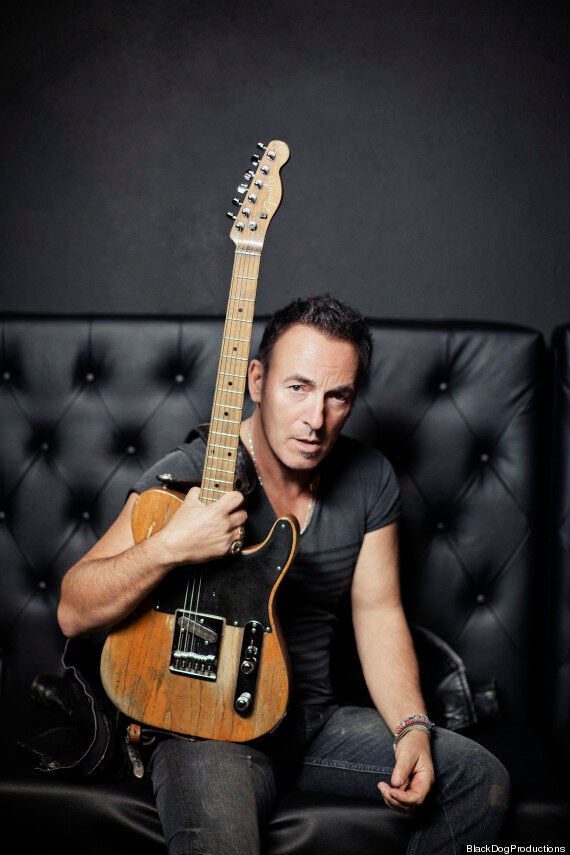 "Being Bruce, he invited them over for a drink"
So, after such an intensive period with this particular rockstar, how does Baillie Walsh - who names Bowie as his own music hero - feel about Mr Springsteen himself?
"I didn't come as a fan, but I've left as an admirer. And his relationship with his fans is obviously unique," says Walsh.
"He's that rare thing in the world we live in, someone who's remained true to himself and his art, and people trust him. And that provokes very heart-felt responses.
"I can't think of another musician whose fans would have been able to make a film like this."
And Walsh tells me a sweet postscript to the film, even after Springsteen watched it himself, "something I think he felt a bit self-conscious about, after all, it's essentially a giant love letter to him."
However, some weeks later, Springsteen was in a bar in Copenhagen, and recognised a couple from the film, which they didn't even know they had been included in, so they were a bit surprised when the Boss waved to them.
"But, being Bruce Springsteen, he went straight over to them, told them he recognised them, and invited them for a drink."
'Springsteen and I' is in selected cinemas now. For local screening dates and times, click here. Watch the trailer below...
Popular in the Community