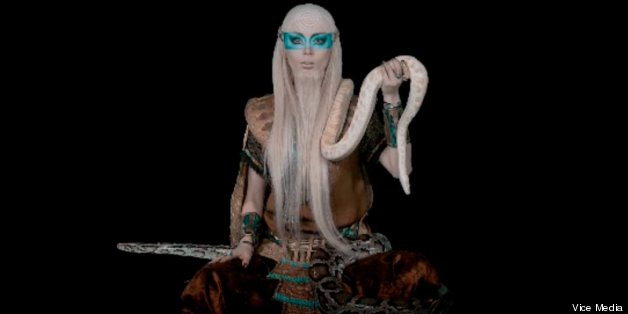 Vice Media
If you've ever stumbled across Human Barbie Valeria Lukyanova, you'll probably have an opinion on her lifestyle choices.
Modelling herself as a real-life Barbie (teeny waist, poker-straight blonde locks, huge blue eyes and hot pants), her Mattel-esque appearance went viral last year.
And ironically the 21-year-old, who has been widely criticised for her strive for aesthetic "perfection", claims that she is time-travelling spiritual guru sent to earth to save the world from superficiality and negativity.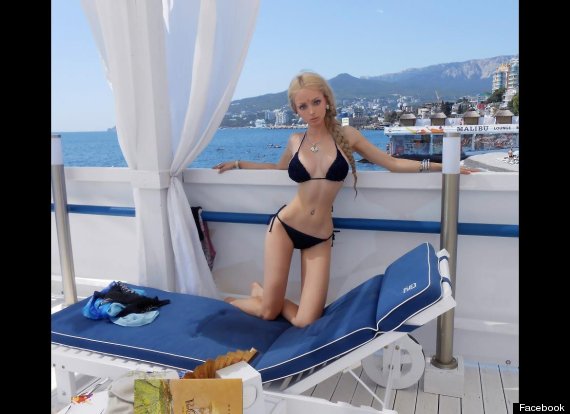 The video, created by Vice.com, travels to Valeria's home in Ukraine to find out what really makes the Human Barbie tick.
Watch below, you have to see it to believe it.
It's not the first time HuffPost UK Lifestyle have reported on Valeria's spiritiual side.
In an interview with V magazine last year she said: "If you spend time working only on your appearance and you forget about your inner self, people will not be interested in you because they will not feel anything.
"Many people think you need only good looks to be successful, but it's not true—only spiritual work can bear tangible results."
See Also:

Human Barbie Hits Back At Real-Life Ken's PLastic Surgery Criticism
See more pictures of Valeria, including shots from the Vice.com film, below