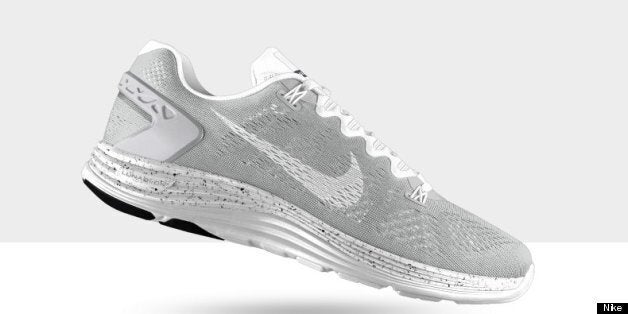 Designing your own running shoes on a computer and having them arrive in a box a few weeks later is the sort of thing that is both futuristic and mundane, all at once.
Futuristic, because the idea of Nike iD alone - the very conceit - that you can boot up a computer, design a pair of shoes in a few seconds and send them off to a big factory where someone, a robot ideally, will sew, package and send them to your door exactly as you requested, is insane and brilliant.
But it's mundane too. Because… well, isn't everything made and sold with a version of this hypnotic vacuum tube dream attached, these days? Computers, cars, bikes, phones - all are custom-built to order. 3D printers allow us to replicate objects from bits of data. Even buying a book on Amazon requires the help of about 20 automata. And since Nike iD was launched in way back in 1999, though in a limited form, it can hardly claim to be all that new.
That said, when HuffPost found itself standing in front of a booth at Nike's Oxford Street flagship store recently, ready to design a pair of just-released LunarGlide 5 running shoes, we broke out in a sweat. This felt like living in the future - and we wanted to get it right.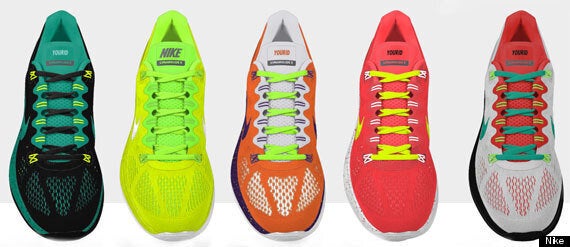 The Nike iD system - which you can play around with online for a variety of different shoes - is pretty simple, but also allows for a wide amount of customisation. Starting with the outer 'upper', you can choose different colours and patterns for virtually every part of the shoe. The LunarGlide 5s have a new 'Freak Graphic' option, but all of the available fades and solid colours are bright and bold. From there you'll pick your inner lining, flywire, Swoosh colour, laces, midsole and add your personal ID tag to the tongue.
There are lots and lots of options, and with a bit of inspiration you can get some truly amazing, or hideous, results. When we gave the system a try, we couldn't hold back. We built what we felt were the brightest, silliest and boldest shoes we could, and then labelled them in honour of Andrew WK, cult rockstar and God of Party. Here's what we came up with: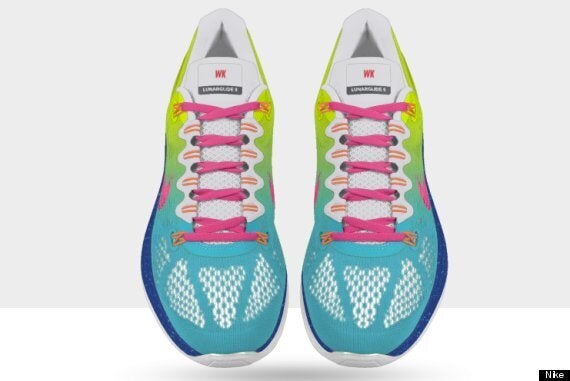 When the shoes arrived, about four weeks later, the results were fantastic. The colours are just as bold as they were on screen, and we couldn't have been happier with the horrified faces of passers-by and the warm glow of knowing we looked a bit more ridiculous than usual.
As for the LunarGlide 5s themselves, we were surprised to find that they're actually a very decent, flexible running shoe -- if you're looking for something stable with support and cushioning, and aren't yet won over to the Barefoot Revolution. We tried both a few short runs and a half marathon, and they held up very well. They lack the bleeding edge tech of the Adidas Boost, or the reassuring elite runner-isms of Asics. But they're very good.
The downsides to the system are obvious. The price is high - £125 for a customised pair, compared to £90 for a basic pair - and the wait is long. We had to sit tight for a month, but that wait is now up to 36 days. Many runners will also prefer to get their customisation kicks (literally) when it comes to fit, support and style, from a running shoe specialist, rather than in terms of colour and design.
But for us, the Nike iD experience was a very fun way to build a pair of unique, hauntingly beautiful, shoes. The result was consistent with out expectations, and our shoes are now neon, with a Pink swoosh and have Andrew WK's name on. And yours don't. So we win.