The Barclays Premier League champions have tabled two bids for the 26-year-old, who is believed to be considering his future at Barça.
"It is ongoing," Moyes replied when asked for an update on the club's progress.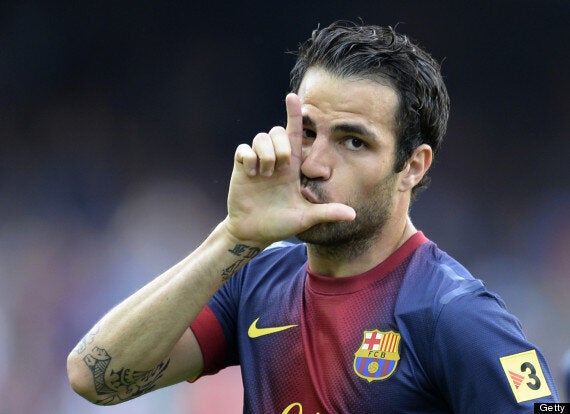 Fàbregas has been earmarked as the ideal midfielder for United
Fàbregas has been the subject of £25 million and £30m offers from United, but Barcelona are reluctant to sell a player they brought back to Catalonia only two years ago.
United have not bought a central midfielder since Owen Hargreaves in 2007 and their midfield malaise has been spectacularly exposed by Liverpool, Barcelona and Manchester City, amongst others.
Moyes is yet to make his first signing since succeeding Sir Alex Ferguson and also had a £12m bid for Everton left-back Leighton Baines rejected last month.
United offered the same figure for Baines last year, which Moyes then described as "ridiculous".
Marouane Fellaini has also been linked with a move to Old Trafford, but Moyes' successor at Goodison Park, Roberto Martínez, said no further offers had been forthcoming.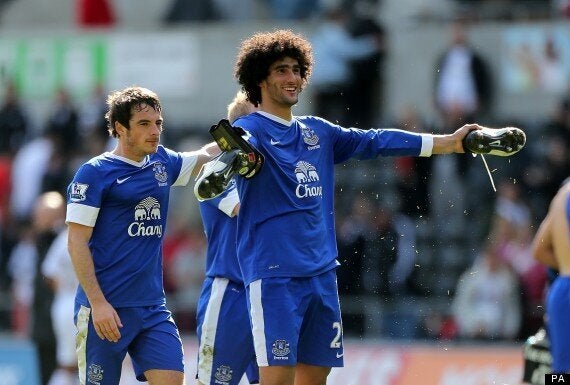 Baines and Fellaini were two of Everton's outstanding performers last season
Martínez said on Sky Sports News: "Not at all. And I know that probably that's not something that you want to hear but it's clearly what it's been in the last two or three weeks.
"Everyone is really focused to try to fight for that starting spot at the beginning of the season. The competitive level in this group is quite impressive.
"I wouldn't want to stop the speculation, I do think the speculation is healthy."
Fellaini's buy-out clause of £24m expires at the end of this month and Everton, who signed the Belgian for £15 from Standard Liege in 2008, could command a fee closer to £30m for the 25-year-old.
Related