Helen Flanagan has been banging on for aaaaaaages about how she wants to be taken more seriously, so we probably wouldn't have advised donning a dress emblazoned with Barbies.
The dizzy former 'Coronation Street' star paid homage to the famous doll with her loud frock, as well as channelling Barbie's look with her blonde hair and makeup as she filmed 'Celebrity Super Spa' on Wednesday.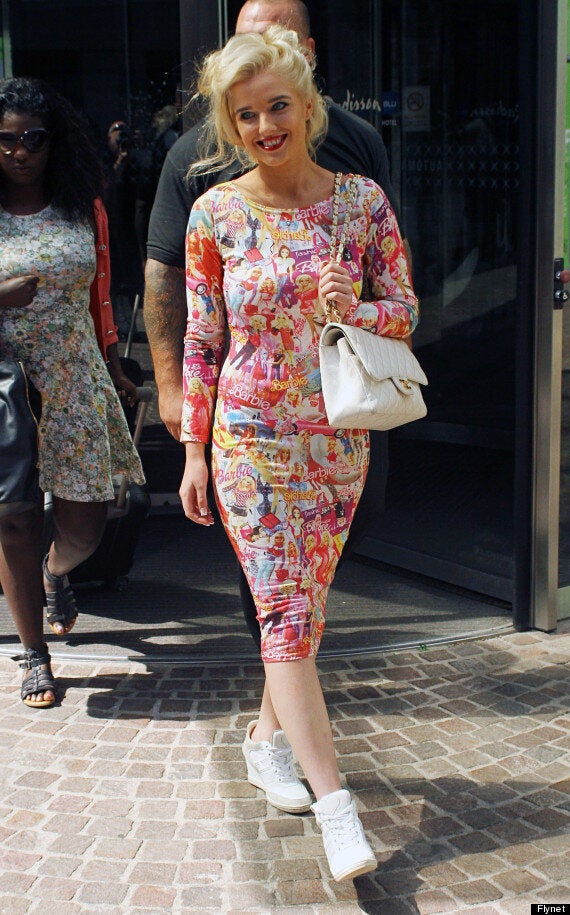 Helen has also earned herself the nickname Helen Tanagan after becoming so worried about being pale on the show, that she called out a beautician at 1.30am to give her a fake tan.
The Sun reports she was so anxious about her skin tone, she couldn't sleep.
A source said: "Helen is very self-conscious. She was in her hotel room and wanted to get a good night's sleep before filming her new show the next day.
"But she looked in the mirror and convinced herself she looked really pasty. From that point on she couldn't sleep.
"Finally her friend got hold of a girl called Nicole Francis — but by the time she got to the hotel it was 1.30am. That didn't matter to Helen."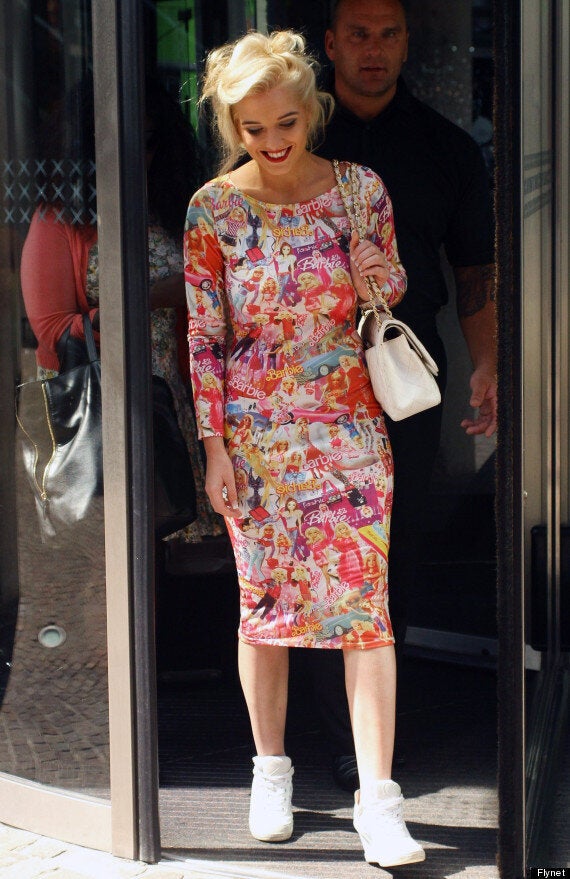 Oh Hels. That nearly beats our all time favourite story when she had a whole hotel evacuated because she mistook her own shadow for a man hiding under her bed.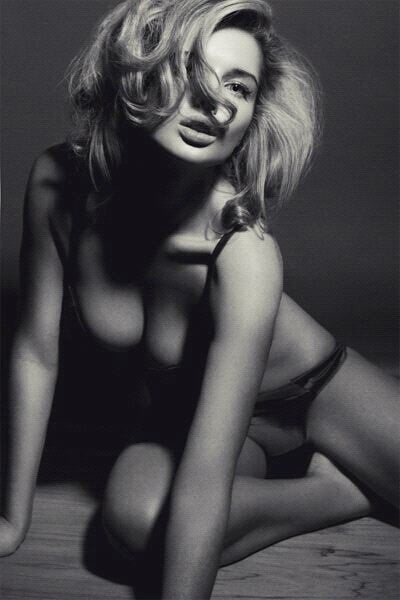 Helen Flanagan: Her 100 Sexiest Pics
Related