The talent show contestant - who is currently number one in the album charts - hit out at the the singer for her lyrics about "threesomes and getting naked... and getting wasted" in single '(T.G.I.F) Last Friday Night'.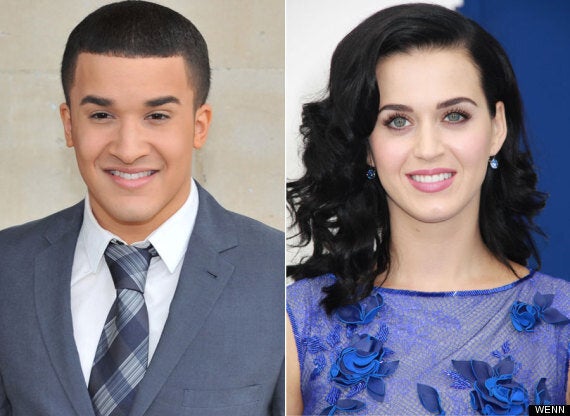 Jaheme Douglas and Katy Perry
Jahmene famously refused to take part in a group performance of the song while competing on 'The X Factor', and has now revealed how he felt the song was not appropriate for a family show.
He told the Metro: "The lyrics were about threesomes and getting naked and dancing on tables and getting wasted.
"Ella Henderson was 16 at the time and there [were] 8-year-olds in the audience. It's wrong."
Asked if he thought not performing it was a risky move, he added: "I wasn't thinking of risk. I was thinking, 'I really can't minister that message to people who might be looking up to me'. It's wrong to do that."
"I want to be the singing Oprah Winfrey. Music has always been my sanctuary, that safe place. It's nice to know that my music could be a sanctuary for someone else," he said.