A 13-year-old-girl is fighting for her life after an attack in which a man believed to be her father also died.
The man who is understood to have launched the knife attack also died of stab injuries a short time later after driving a car into the side of a pub.
Greater Manchester Police are not understood to be looking for anybody else in connection with the attacks.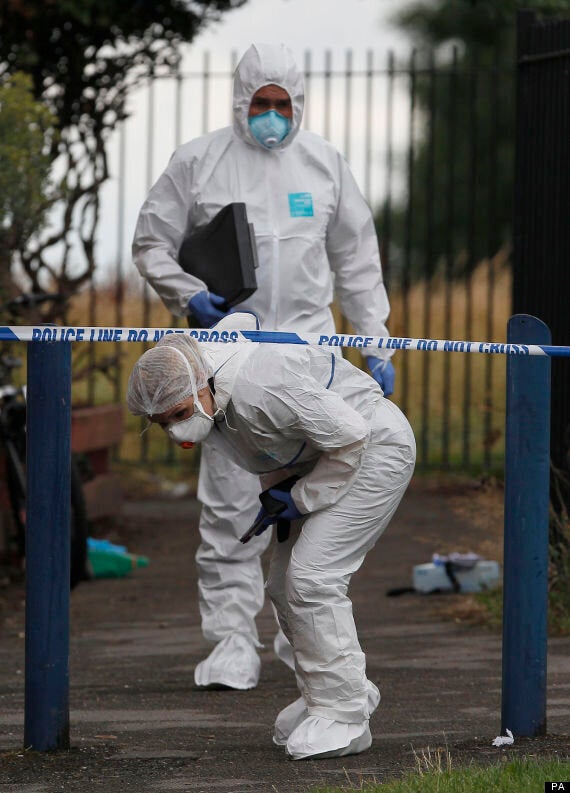 A 13-year-old girl is in hospital after the stabbing
Police were called to a house in Delta Walk, Moston, at 10.25pm on Sunday evening.
Officers discovered the body of a 41-year-old man who had been stabbed.
A 13-year-old girl suffered serious injuries, also believed to be stab wounds, and was taken to hospital where she is in a critical condition.
Just before 1am on Monday, police were called to Watfield Walk in Harpurhey after a man threatened a car owner with a knife and stole a vehicle.
A short time later, the vehicle was seen by police near Rochdale Road. When officers approached, a 34-year-old man drove the car into the side of the Alliance pub.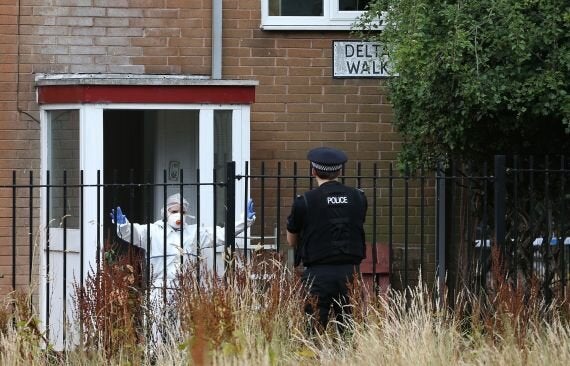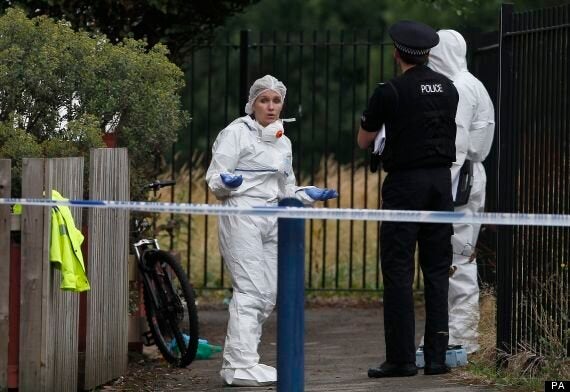 Police search the home in Delta Walk, Moston
He was taken to hospital suffering from a stab wound and injuries consistent with a collision but died a short time later.
No one else was injured in the smash.
Detective Superintendent Simon Barraclough, from the major incident team, said: "We are in the very early stages of our inquiries and are piecing together the circumstances that led to two men losing their lives and a 13-year-old girl fighting for her life in hospital.
"Obviously the community will be shocked as to what has happened but we can say we do not believe anyone else was involved and are not looking for anyone else in relation to this incident. However, a police presence will remain in the area to offer reassurance and answer any concerns residents may have."
Anyone with information should phone police on 101 or the independent charity Crimestoppers, anonymously, on 0800 555 111.