A photo that surfaced on Chinese blog weiphone.com, appears to show a bin full of what looks like packaging for an iPhone 5C.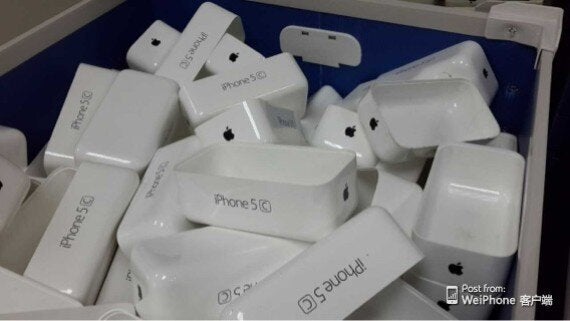 As always with the myriad of rumours that surround any Apple product launch the picture is impossible to verify and could be a load of rubbish.
But then again it could be genuine. It is in keeping with previous packaging designs. That's about as much as can be said with any certainty.
Apple are rumoured to be releasing a cheaper, plastic version of the iPhone later this year that could retail for as little as £65, as well as an update to the standard model which may well be the iPhone 5S.
You'll just have to wait and see...
Related