The privacy watchdog is investigating the online dating industry after claims that personal data was being sold to bolster sites' numbers.
In its investigation into the murkier side of the booming internet dating industry, Panorama also spoke to a whistleblower who claimed staff created 'pseudo identities' to con customers into thinking they were being contacted by genuine admirers.
Ryan Pitcher worked for Global Personals, Britain's third-largest dating company, until 2010.
Pitcher said he ran a team who created fake profiles or "pseudos" to con customers into thinking they were talking to other genuine online daters.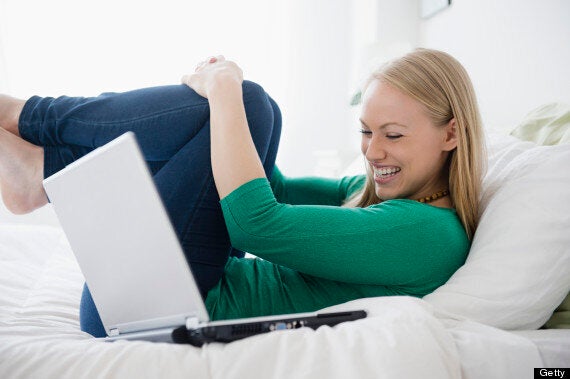 Are online dating firms using 'pseudo' users?
He said: "We'd steal someone's identity through say My Space or something, we'd take someone from a totally different country, ie. Spain or wherever it may be.
"We'd take the person's photos online and we'd start knocking out messages. It was all fake and under the pretence that it was real."
He continued: "To be in a marketplace where you've got so much competition, if you didn't have pseudo profiling and fake messaging you wouldn't make any money."
Global Personals told Panorama that since 2010, it had ensured that the site is free of pseudo accounts.
But when the BBC team tested its claim it found 198 women's profiles within five miles of a tiny hamlet in the Hebrides which has fewer than 100 inhabitants.
This was blamed by Global Personals on scammers from North America, which are allocated to the nearest inhabited location in the UK.
"Global Personals takes the challenge of scammers incredibly seriously. They are now blocking customers with non-UK IP addresses from joining their British sites," the company told the BBC.
Meanwhile, the purchase of 10,000 people's data included genuine details of a member of the House of Lords, academics and BBC staff, all of whom told Panorama they had never used a dating website.
The information was purchased from a company called Usdate, whose owners, Edgars Apalais, denied the profiles were fake and insisted the people would have given their consent for it to be passed on.
Simon Entwisle, director of operations at the Information Commissioner's Office, said: "What concerns me more than anything is the volume, the scale of this. It's not just an odd incident, it seems to me from what I have seen, something that's done as a matter of course… And that gives me an even greater cause for concern."
Panorama – Tainted Love: Secrets of Online dating is shown on Monday at 8.30pm on BBC One.
Related