Shane Warne enjoyed the break between the second and third Ashes Tests with a day at Ascot alongside partner Liz Hurley.
Aussie Warne attended the Betfair Weekend, featuring the King George VI and Queen Elizabeth Stakes, ahead of the start of Thursday's Old Trafford Test in Manchester.
And despite Hurley's best to beautify him, Warnie still showed the hallmarks of the plump bad boy of cricket of yesteryear, as he got stuck into the drink on offer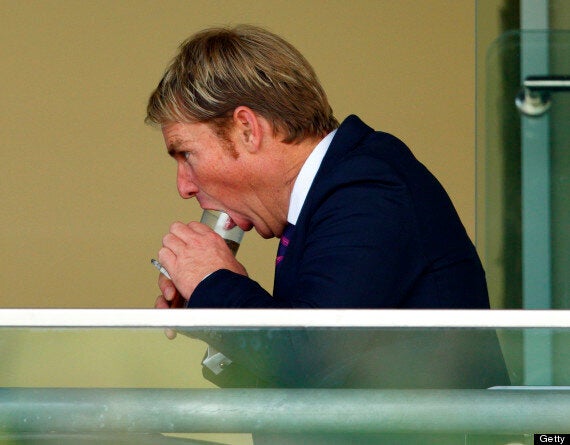 Warnie is reminded of Shane Watson's DRS record
Judging by his facial reactions, Warne seemed to enjoy the day, and he'll need plenty of comfort at the rate Australia are going in this Ashes series.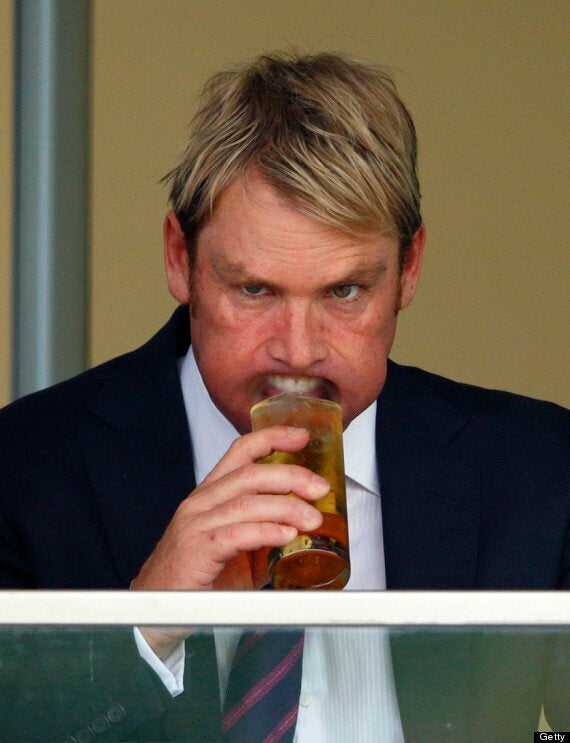 England lead 2-0 after they won by a mammoth 347 runs at Lord's eight days ago, and the awful Assies must win the three remaining Tests to return the urn Down Under.