'Doctor Who' fans are agog to discover the identity of the actor to play the next Time Lord, replacing Matt Smith at the end of the year.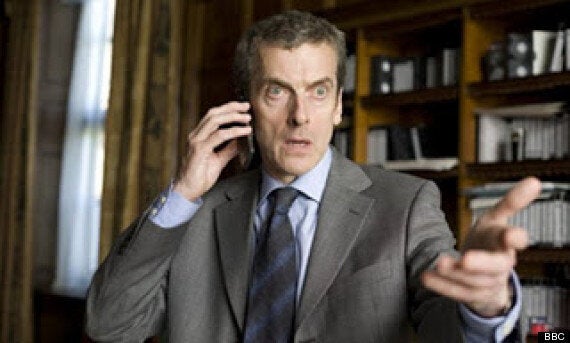 Peter Capaldi in full swing as 'The Thick of It's Malcolm Tucker
"Peter Capaldi was not even in our list a few days ago but he has been the subject of a lot of betting interest recently and this gamble would suggest that if he does not have the part already, he is almost certainly on the shortlist," said William Hill spokesman Joe Crilly.
Capaldi would certainly bring a different charisma to the role from what we've seen previously. In a similar mould to Tennant, his Scottish clipped tones would have fun with the Doctor's strange sentences, even if it means a more family-friendly version than Capaldi's extraordinary turn as 'The Thick of It's Malcolm Tucker, with his legendary stream-of-consciousness invective.
Since the end of 'The Thick of It', Capaldi has enjoyed success on screens big and small, with a BAFTA-nominated turn in 'The Hour', and a surprising appearance in Brad Pitt's apocalyptic epic 'World War Z'.
Who do YOU think should be the next Doctor Who? Let us know below...
In second place currently is Ben Daniels ('Cutting It', 'Law and Order', etc) (odds of 4/1), with former favourite Rory Kinnear falling down the list at 6/1.
Other names in the mix are Ben Whishaw, David Harewood and Idris Elba, all at 10/1, Chiwetel Eliofor and Damien Molony at 12/1.
Below are some of Malcolm Tucker's best moments - BEWARE: Malcolm Tucker is not family-friendly viewing...
Popular in the Community