Two huge 'Halls of the Dead' built 6,000 years ago have been unearthed by archaeologists in Herefordshire, the first of their kind found in the UK.
The team, from the University of Manchester (UoM) and Herefordshire Council's County, were able to determine the size of the structures as up to 70 metres long as post-holes showing the positions of uprights remained intact.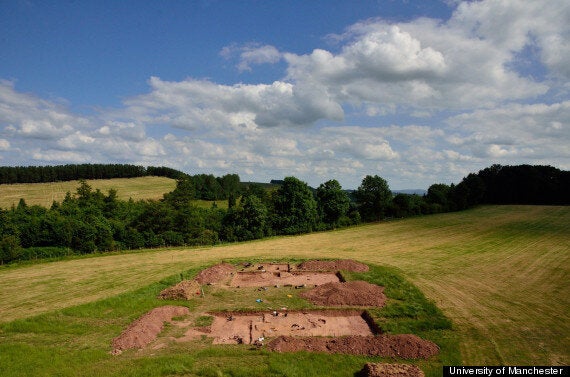 Archaeologists have long speculated that a close relationship existed between houses and tombs in Neolithic Europe
A hall or house of the dead would contain the bones of ancestors which Neolithic farmers may have brought out to be used in special ceremonies.
Professor of archaeology from the UoM, Julian Thomas, said in a statement: "This find is of huge significance to our understanding of prehistoric life. It makes a link between the house and a tomb more forcefully than any other investigation that has been ever carried out."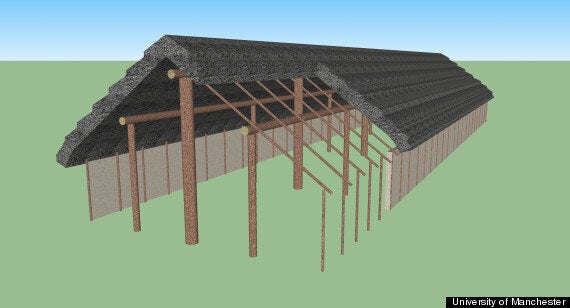 A reconstruction of what the halls may have looked like
The team that discovered them believe they were destroyed deliberately.
Thomas said: "The mound tells us quite a bit about the people who built it: they sought to memorialise the idea of their community represented by the dwelling.
"And by turning it into part of the landscape, it becomes a permanent reminder for generations to come.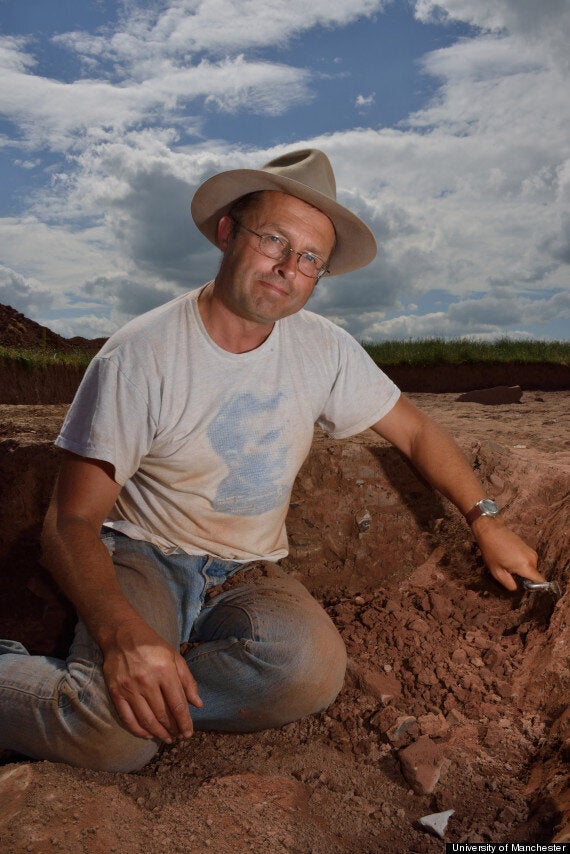 "Just think of how the burning of the hall could have been seen for miles around, in the large expanse of what is now the border country between England and Wales."
The site also yielded smaller artefacts such as a flint axe and a finely-flaked flint knife found in a cremation burial pit.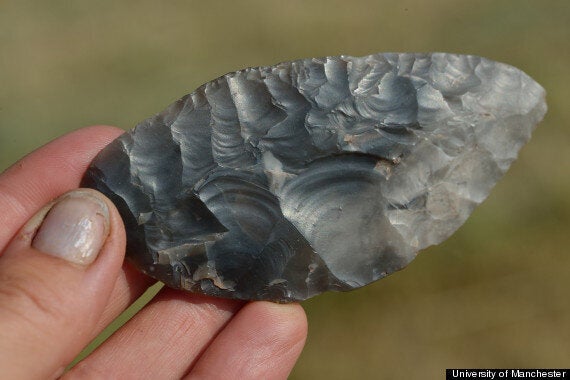 The objects have close affinities with artefacts found in eastern Yorkshire in the Late Neolithic (c. 2600 BC).
Dr Keith Ray of Herefordshire Council's County, said: "These subsequent finds show that 1000 years after the hall burial mounds were made, the site is still important to later generations living 200 miles away – a vast distance in Neolithic terms.
"The axe and knife may not have been traded, but placed there as part of a ceremony or an ancestral pilgrimage from what is now East Yorkshire.
"So we witness an interconnected community linking Herefordshire and East Yorkshire by marriage and by descent 5000 years ago."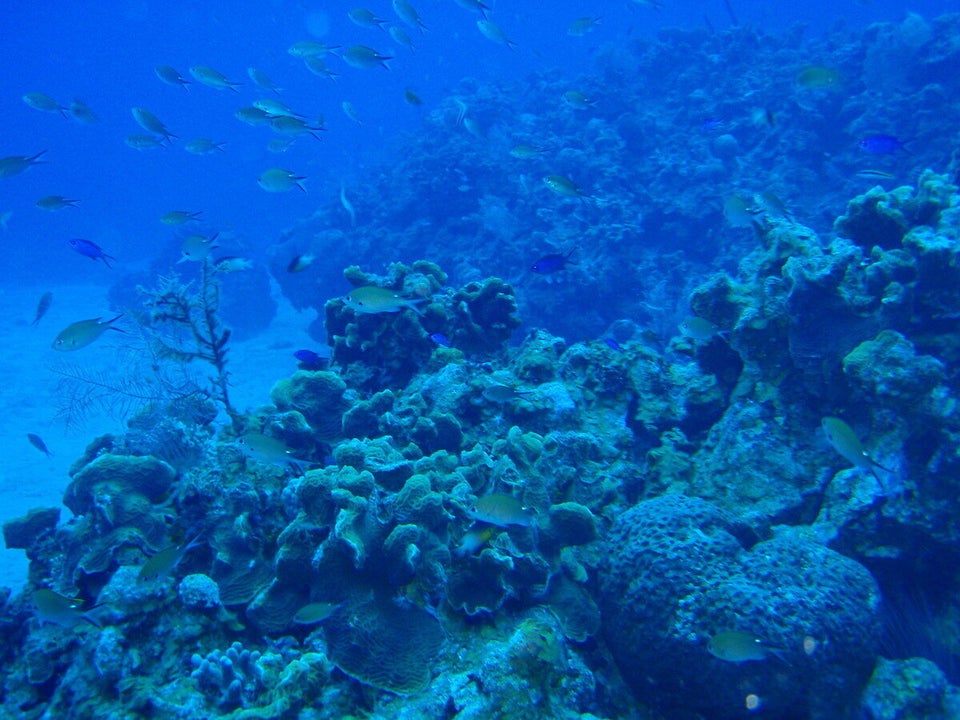 UNESCO Heritage Sites: 15 Stunning Cultural Gems Around The World
Related