The saucy Irish teddybear couldn't keep his hands off his wife during a debate about whether public displays of affection could go too far.
As the cameras cut back to the couple, they were caught in a racy embrace as Eamonn grabbed Ruth's boob and lent in for a kiss.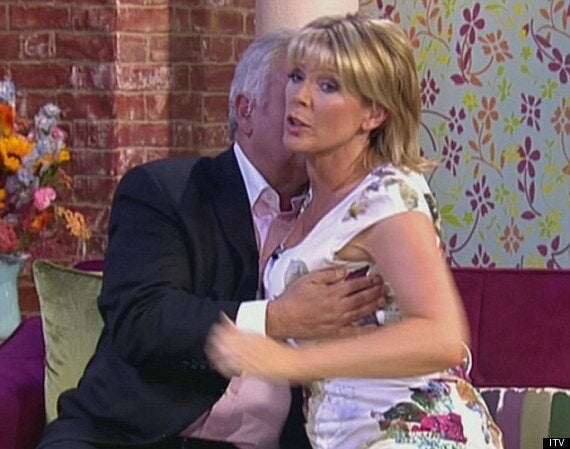 Eamonn and Ruth get amorous
"The temperature's rising, we can get out of control..." Eamonn joked.
"All this touchy feely stuff, kissing, snogging whatever you want to call it, is there any harm in it, is it offensive? Depends who you're doing it with..." he added.
Ruth - who was looking a bit flushed after their on-screen sauciness - later took to Twitter, writing: "Glad my PDA (Public Display of Affection!) with @eamonnholmes made you laugh this morning....just a bit of fun! x."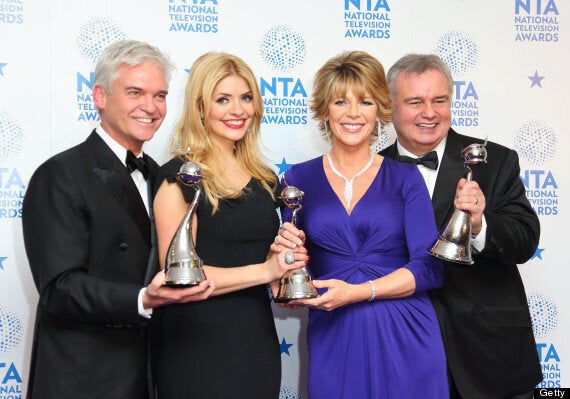 Ruth and Eamonn with regular 'This Morning' hosts Holly Willoughby and Phillip Schofield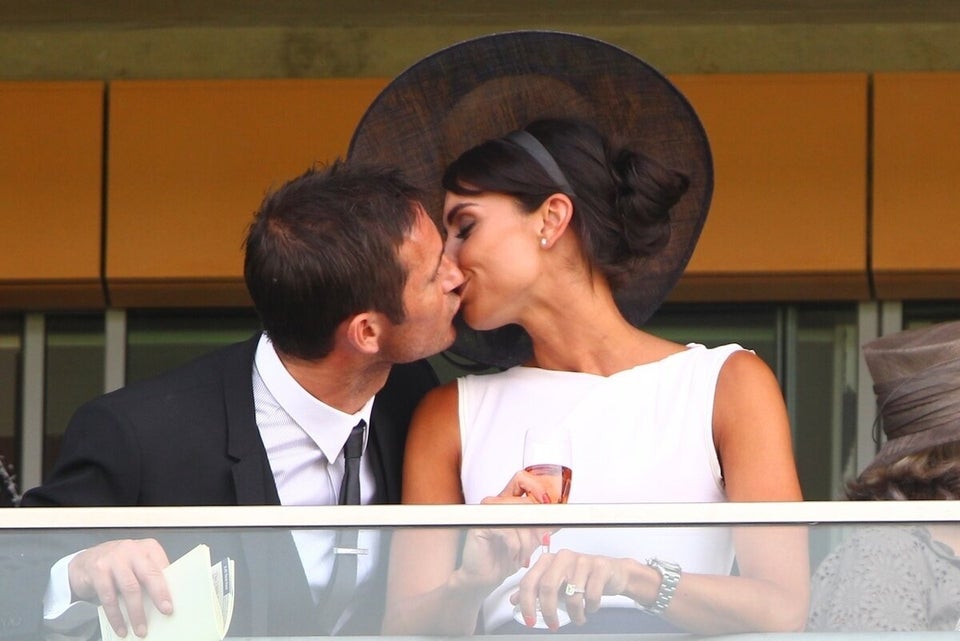 Get A Room! Celeb PDAs