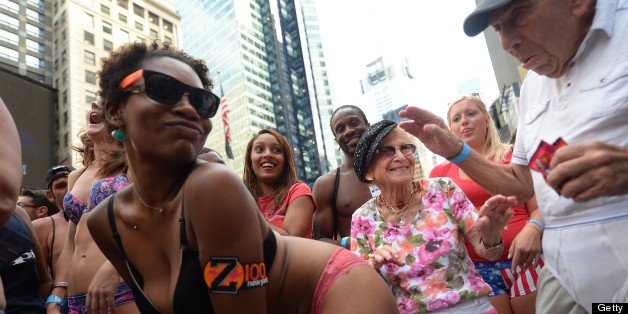 Getty
Hundreds of people have stripped to their underwear in Times Square, New York, in a bid to set a new record for the largest number of people wearing only their pants.
It's not yet clear how many people took part in the event, timed to coincide with National Underwear Day, but revellers aimed to break the Guinness World Record of 2,270 people.
The record was set in Salt Lake City's Utah Undie Run of 2011.