When New York politician Anthony Weiner was caught sexting behind his wife's back for the second time (he sent dirty texts to Sydney Leathers using the nickname Carlos Danger, and no, we're not making this up) we thought: there goes a man who needs a good sext guide.
Sexting is a practice you tend to hear about usually when celebrities, politicians or sports personalities get it horribly wrong, and usually when the other person has revealed all.
But we're not so far removed from famous folk that the rules of sexting don't apply to us too. After all, most of us have phones which a)can text and b)take photos.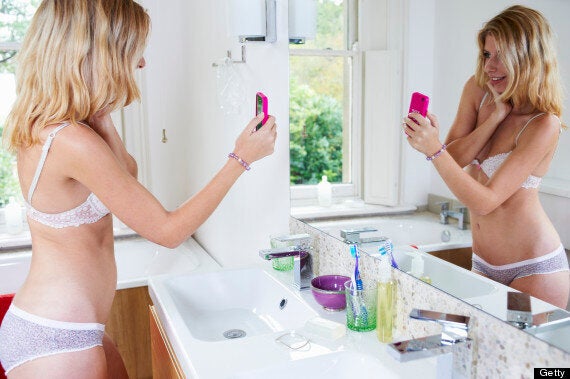 Tracey Cox, sex and relationships expert, says that you need to approach sexting with caution. "It's one of those things that seems like a bit of a laugh/a great way to say 'Look at what you're missing' or something super sexy to do at the time, but tends to backfire horribly.
"The pros of it – you can send on the spur of the moment when feeling particularly lusty – is also the downside. Lust is a powerful emotion when we're in the grips of it. When it wears off, what seems sexy at the time can feel either silly (best scenario) sleazy or perfect blackmail material (worst)."
THE SYDNEY LEATHERS GUIDE TO SEXTING ON XOJANE.COM

1. Indulge his crazy alter-ego, and whatever you do, don't laugh at him. When in doubt, use a smiley-face and tell him you actually mean it.

2. Be a little coy first. Don't be so aggressive.

3. Go for someone who you know is tempted by hot chicks online. Once he's interested, find out his fetish as soon as you can.
To be successful at sexting, the experts say, you need to be realistic about the type of relationship you are in. Sex and relationship psychologist for Durex, Susan Quilliam, said: "It depends on the type of relationship you're in and the situation at the time you're in at the time of texting.
"It is most appropriate when you're involved with someone seriously and you're emotionally close enough to know that they will accept it and not forward it on. It is definitely not a good idea early in a relationship and/or if you don't know someone very well or send it as joke."
Story continues below the slideshow: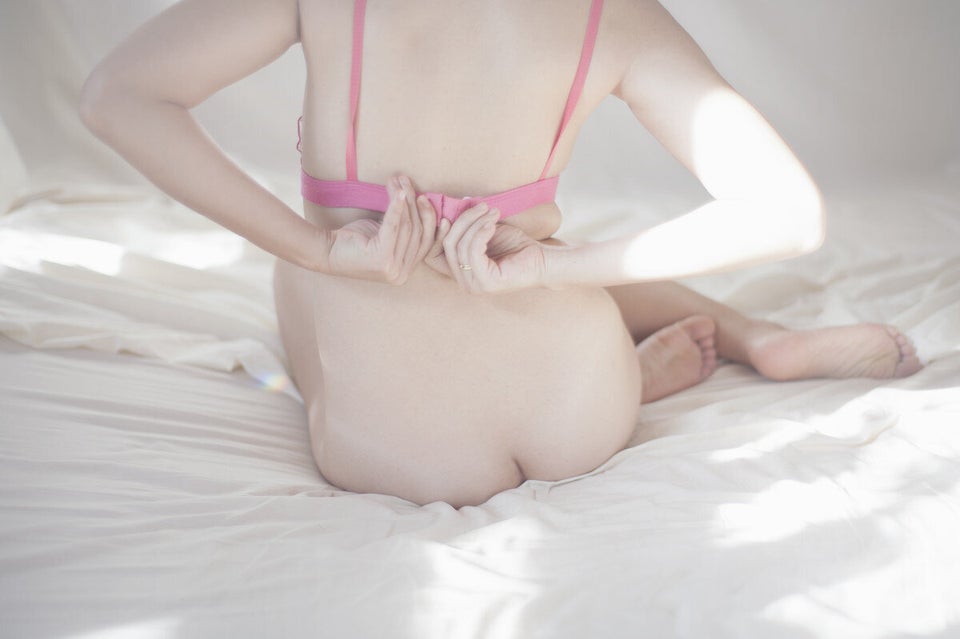 There is also the problem of opportunistic sexting - which is when you send a sext to someone to try and get them to like you more. Sounds crazy, but there are people who assume that where a chat-up line fails, a picture of your penis may work. Wrong, wrong, wrong.
Susan adds: "Some people think it's a good idea to send it to someone they don't know well, thinking that well, maybe they'll be more interested if they see it. It's not a good idea to send someone a picture of anything they haven't seen before. So definitely don't send it to someone you're trying to get to see you in a sexual way. We used to see a lot of that on dating sites where people thought that by being really obvious, they'd get a certain response. Just don't."
Sexting photographs are hardly Rankin-like works of art, but Susan says you may want to follow some rules. "Avoid sending pictures with your face in the shot. Remember, relationships can go wrong. Be wary when it comes to when you're sending the shot. You don't want to do it when you've had alcohol. What happens if your girlfriend's name is Maria and you accidentally send it to mum?"
Ladies, Tracey says you should not text anything you don't want shown to his friends. She adds: "Even the nicest guy won't be able to resist showing off if you look hot. Keep it erotic rather than pornographic and remember a hint of something can be far sexier than showing everything."
Sexting seems like such a minefield - is it actually worth even doing? "Having saucy pictures on your phone of someone you're having sex with is a brilliant way to keep yourselves on a sexual 'simmer'," says Tracey. "You can access them whenever you feel like it and both men and women are visual and like looking at sexy things. I'd highly recommend it to couples who trust each other but would be hugely cautious otherwise."
So why do people take the risk? "If you are feeling close to them and you want to share it as an erotic moment, sexting can be fun. You're saying – here's a part of my body, it gives me pleasure, it gives you pleasure – let's remind ourselves of that moment. It's like you would do with writing an explicit letter or making a phone call."