Burglars have returned a batch of stolen computers after realising they had taken them from a charity which assists victims of sexual violence.
The goods were returned - along with this apologetic note: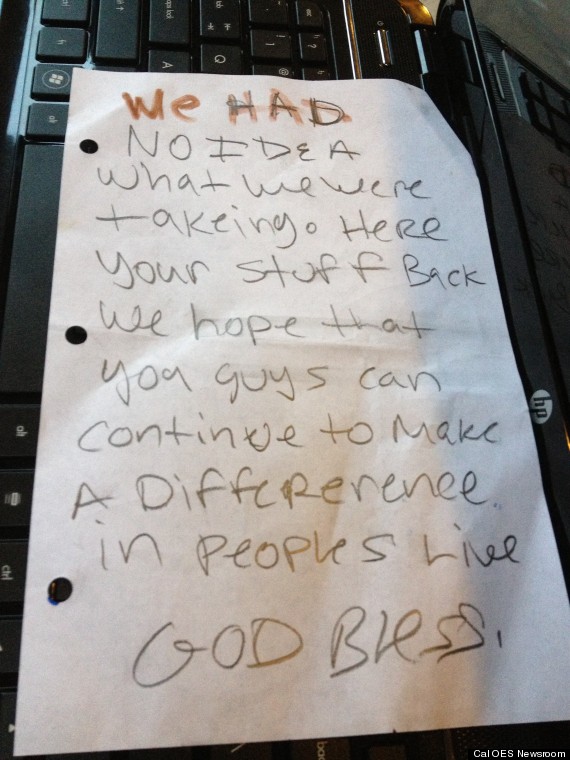 The thieves broke into the San Bernardino County Sexual Assault Services office on 31 July, making off with six computers with hard drives, a laptop and a bag of valuables.
And executive director Candy Stallings was devastated to receive a further call from police the following morning, with reports of more suspicious activity.
But when she arrived, she was astonished by what she found.
She told NBC Los Angeles: "All my stuff was in front of the door. There was a shopping cart, and there were the PCs that were taken, there was the laptop - everything was there."
"In many years and decades of being in law enforcement, I've never seen someone return an item out of guilt," San Bernardino Police Lt Paul Williams told ABC Local.
Stallings told the channel she intends to frame the note, explaining: "It's going to tell each and everyone of the staff here that do this work that you never know when you're going to touch somebody."