She was once a young pop starlet herself and now Kerry Katona has revisited her pop past after being transformed into Miley Cyrus for a new photoshoot in heat magazine.
Kerry - who shot to fame as part of Atomic Kitten - stripped down to her pants, popped on a cropped t-shirt and strapped a teddy to her back (as you do) to recreate Miley's look in her video for her No.1 single, 'We Can't Stop'.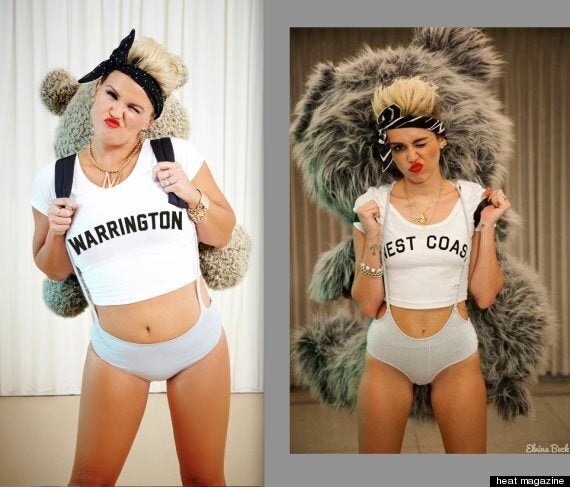 Kerry Katona: 'Tonight Matthew I'm going to be Miley Cyrus'
And despite managing to pull the look off after battling with her weight over the years, Kerry says she still wouldn't wish her body on anyone in the accompanying interview.
"I wouldn't wish [seeing my naked body] on anybody," she said. "Luckily, George [her fiance] loves it.
"I wake up and I have bags under my eyes, bad breath, my boobs are under my armpits and he says, 'God, you're beautiful'. It makes me feel very special."
Kerry also talks about her forthcoming appearance in 'Norma Jeane The Musical', saying: "It's a pilot for something in the West End, but I'm really excited about it. To be honest, I'm looking forward to becoming someone else for once."
The full exclusive interview and more amazing pictures appear in this week's heat magazine, on sale now www.heatworld.com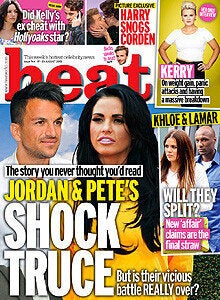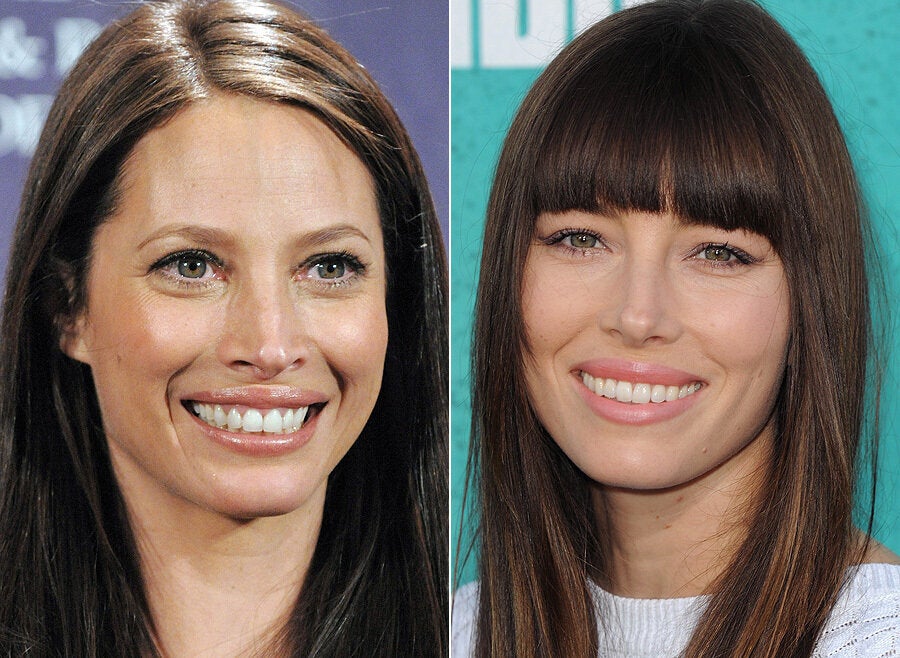 Celebrity Lookalikes