Londoners, here's one reason to rejoice - you're no longer inhabitants of the most expensive city in Britain (although that may not help with the crippling bills).
That accolade now belongs to Edinburgh, which was found to be the priciest for a weekend away, according to an extensive survey by TripAdvisor.
The cheapest place for a night out was revealed to be Nottingham, which came first in the list of 20 cities. It was judged according to the cost of a hotel stay, pre-dinner Martinis, an evening meal out and taxi rides, for the month of August.
Nottingham has also been undergoing improvements to the city centre, with the restoration of old buildings and the addition of Britain's biggest urban beach, named a 'riviera' (don't laugh) in the town square - until 2 September.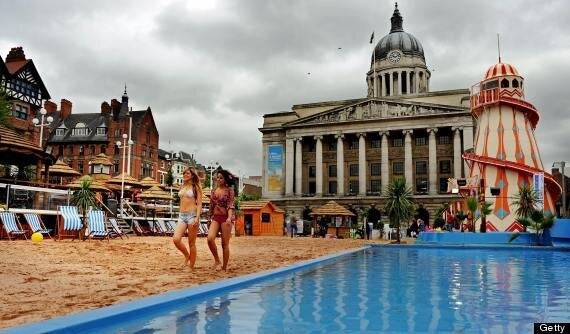 Although people may cry foul - as the costs were totted up in August and that's the month when Edinburgh hosts the Fringe Festival so everything is at a premium, a survey by CheapRooms.co.uk also found the city to be the most expensive to visit in Britain.
In contrast, fellow Scottish city Glasgow with its burgeoning nightlife and food scene is the ninth cheapest city in Britain for a weekend away.
A two-person break in Nottingham is £164.73 compared with £298.46 in Edinburgh - the most expensive of the 20 cities.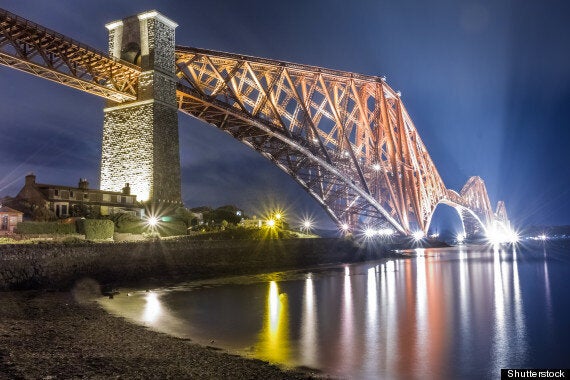 The next-cheapest city when all the criteria are included is Cardiff (£167.51) followed by Sheffield (£175.81) and Leeds (£179.59).
Apart from Edinburgh the most expensive cities are Cambridge (£275.32), London (£264.41) and Brighton (£261.41).
London, though, does provide the least-expensive evening meal for two - averaging £54.47. The most-expensive meals are to be had in Cambridge (£69.92).
The poll showed that prices had risen in a number of cities in the last 12 months. Last year's best-value city was Birmingham where the total-stay package was £139.54 - more than £25 cheaper than this year's lowest-priced city, Nottingham. A stay in Birmingham was estimated at £183.82 this year, sixth cheapest among the 20 cities surveyed.
TripAdvisor spokesman James Kay said: "Generally, the further north you go the less you'll need to fork out for hotels and dinner, but there are some notable exceptions to that rule, so make sure you plan ahead."
Least expensive cities:

1. Nottingham: £164.73

2. Cardiff: £167.51

3. Sheffield: £175.81

4. Leeds: £179.59

5. Bristol: £180.32

6. Birmingham: £183.82

7. Liverpool: £186.97

8. Newcastle Upon Tyne: £191.84

9. Glasgow: £194.74

10. York: £218.80
Most expensive cities:

1. Edinburgh £298.46

2. Cambridge £275.32

3. London £264.41

4. Brighton £261.41

5. Bath £251.28

6. Oxford £251.20

7. Aberdeen £222.72

8. Chester £222.35

9. Belfast £221.70

10. Manchester £220.55
Related