A "bright and caring" teenager who was stabbed by a hooded gang in an apparently unprovoked attack was due to collect his "very good" GCSE results next week.
Ajmol Alom who has been described as a star pupil with "a very bright future" ahead of him was stabbed in the leg after he and his friends were confronted by a gang wearing hoods and bandanas.
A post-mortem examination on the 16-year-old's body will be taking place on Tuesday to confirm the cause of death.
Ajmol was badly wounded in the thigh, while a friend of the same age was stabbed through the cheek in Spey Street, Poplar, east London at 9.50pm on Monday. Both were taken to an east London hospital, where Ajmol later died, the Metropolitan Police confirmed.
Detectives are questioning a 19-year-old man on suspicion of murder.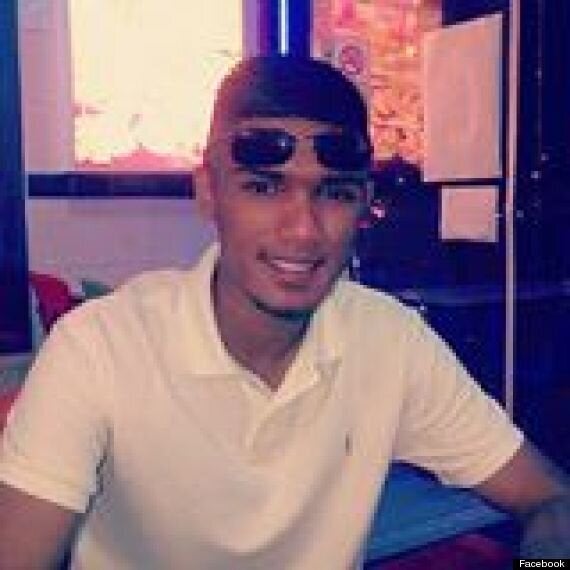 Ajmol Alom was stabbed to death on Monday
Chris Dunne, headteacher at Langdon Park School, said Ajmol was a star pupil awaiting his GCSE results and had a "very bright academic future ahead of him".
"He was a very, very splendid young man," he said. "Hardworking, industrious, but also a very caring and thoughtful young man.
"He was very able in all areas, but that didn't mean he didn't work incredibly hard. He came to all the revision classes, he worked flat-out.
"The exam results will come out next Thursday and he will have very good results."
Mr Dunne added that Ajmol was planning to take A-levels before going on to a "very good university" where he had spoken of studying medicine.
He said the teenager had recently taken part in a conflict resolution project with other young people from Northern Ireland, in which he was "hugely active".
A man who said Ajmol's father was his cousin but did not want to be named said Ajmol lived on the Teviot Estate, where the attack took place, with his parents, two brothers and one sister.
He added: "I heard they were after another boy but they got the wrong person."
Doros Ullah, who was mayor of Tower Hamlets from 2005 to 2006 and is also a former councillor, said he visited the murder scene after hearing what had happened and was told the teenager was the victim of mistaken identity.
He added: "He was outside with some man who, we understand, had been in some trouble in the past, and three boys that came around were looking for him, so he was in the wrong place at the wrong time and became the victim."
Detective Chief Inspector Andy Chalmers, who is investigating the murder, said Ajmol was with a "peaceful" group of four fellow Bengalis when the unprovoked attack occurred.
Mr Chalmers said police were keeping an open mind as to whether the incident was gang related and said there were no early indications that Ajmol had any links to gangs.
Anyone with information about the attack is asked to call police on 020 8358 0100 or Crimestoppers, anonymously, on 0800 555 111.