Shocking pictures of violent clashes have emerged from Cairo, where dozens are reported dead and injured after security forces moved in to clear two pro-Morsi camps.
At least 15 people were reportedly killed as security forces moved in, but the Muslim Brotherhood has put the figure at more than 100.
Pictures of dead bodies slumped together have been circulating on social media, while HuffPost's Joshua Hersh said ambulances were unable to reach the centre of the clashes due to tear gas being fired.
"Is this the democracy everyone talked about?" A man asked as he watched an injured protester be placed in an ambulance, Hersh reported.
"The army shooting people in the streets? Is this what we were promised?"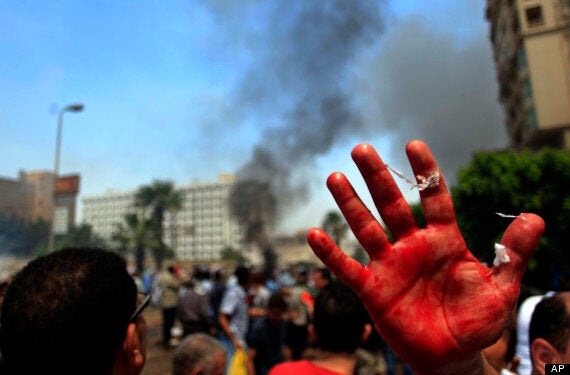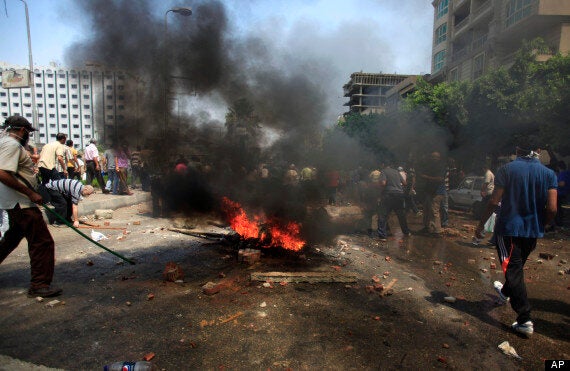 Pro-Moris supporters surround a burning police car in Cairo's Mohandessin neighborhood
Pictures are emerging of demonstrators screaming for aid, as one waves a blood-red hand at the camera.
Supporters of Egypt's ousted president, Mohammad Morsi, have been using torn rags to cover their faces from tear gas, and set fire to piles of wood and rubbish, drawing the battle-lines with black smoke.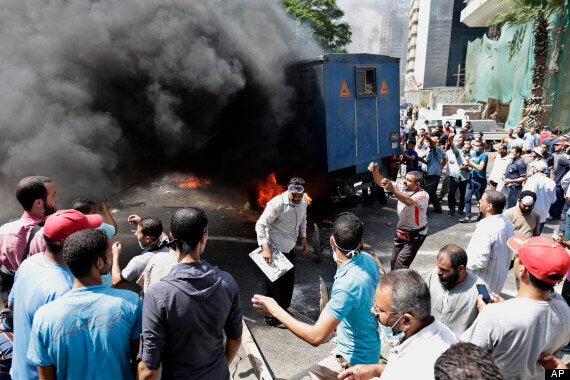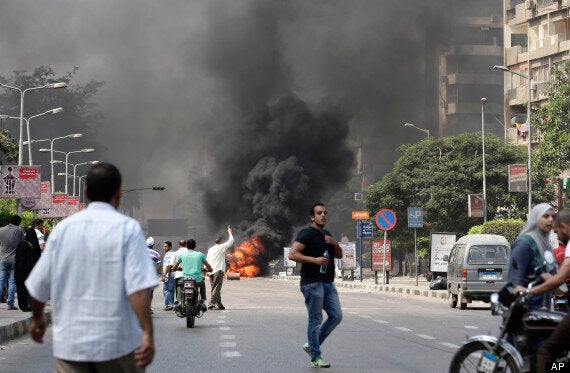 The storming of the protest sites, at the Rabaa al-Adawiya mosque in Nasr City and another one in Nahda square, had been anticipated for more than a week
Egyptian security forces, backed by armored cars and bulldozers, swept in Wednesday to clear two sit-in camps of supporters of the country's ousted President Mohammed Morsi, showering protesters with tear gas as the sound of gunfire rang out at both sites.