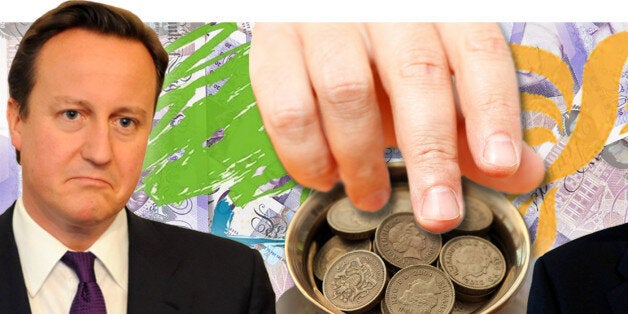 It seemed a bizarre choice for a woman's legacy - to swell the coffers of whichever political party was in government at the time.
The paper said the retired nurse, from Bristol, actually directed the proceeds of her estate towards "whichever government is in office at the date of my death for the government in their absolute discretion to use as they may think fit".
There was no mention of the money being given to political parties at all in the will.
It has led to mounting pressure on the Tories and the Lib Dems to return the cash to the nation, and questions are being asked about how the bequest ended up being treated as a gift to political parties.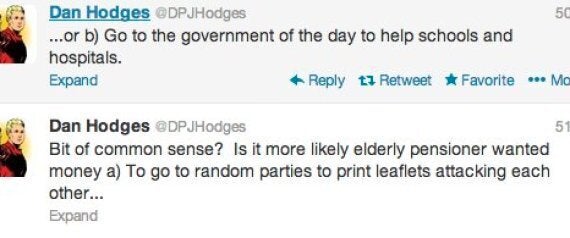 Ms Edwards was reported to have died last September at the age of 90. Her bequest was revealed on Tuesday as the latest party donations were published by the Electoral Commission.
The money was split between the parties of power based on the number of MPs and ministers they have, with the Conservatives getting £420,000, and both put it down as a donation to their party, to be used for political ends.
Alistair Graham, former chairman of the Committee on Standards in Public Life, said he had been "staggered" that the donation had ended up with the parties.
He told the Mail: "I am surprised they were so desperate that they took the money in the first place.
"I am surprised that a political party would want to take this money in circumstances when there is any doubt of the deceased person's intention.
"If they are in any doubt, they should take legal advice and consider giving the money back to the estate."
A Conservative Party spokesman said: "The solicitors for the deceased, acting as the executors, informed the Conservative Party that it was a beneficiary of the will."
Popular in the Community