Teri Hatcher thinks it's unfair when women are sold a bunch of spanners by cosmetic ads, and told they should look a certain way.
"I'm not judgemental about anything people want to do to themselves, and I'm no hero about it either, but it bums me out when women are deceived and it makes them expect too much of themselves.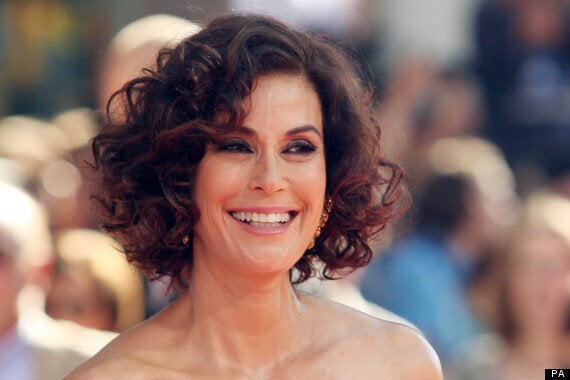 Teri Hatcher wants to use her voice to help empower women
"Because we're so hard on ourselves anyway, that the last thing you need is being told that if you use that cream, you should be able to look like that, and then you don't, and you go 'what's wrong with me?' and that's unfair, and I don't like that.
"I just women want to feel good about themselves, like I want to feel good about myself. So I do feel obligated to try in some way be a voice to continue to make women feel empowered and okay."
Teri Hatcher plays Dottie the mechanic in 'Planes', from the same team who made the hit 'Cars', and she's delighted that it was a girl who got the gig:
"She's so cute. It could have been a boy, it's great that I get to be this character that's capable and smart, but still kind and earnest and loving and funny, and everything a woman should be."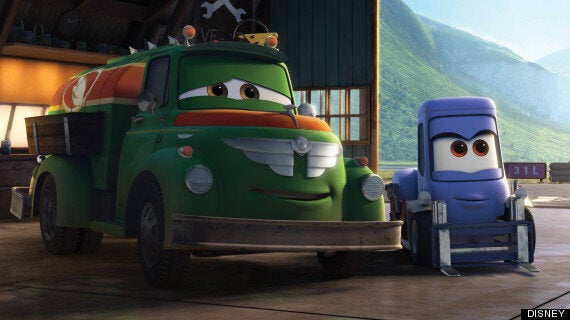 Dottie (right) in 'Planes'
One of things Hatcher likes most about animation is the element of delay of gratification – "so unusual in this age," as she points out.
"People who work on animation maybe go three to seven years before they see a product that they have spent millions of hours working on to fruition, and it's cool to be around people who care about something that much. Those kind of artists that have sort of discipline, it's an honour to work with them."
The actress previously took on three distinct voices, including the gravelly monster, in the award-winning 'Coraline', and she's adamant voicing a character is no easier than acting in front of the camera – "It's super creative, you get lost in that world, and doing something new is how your brain stays alive."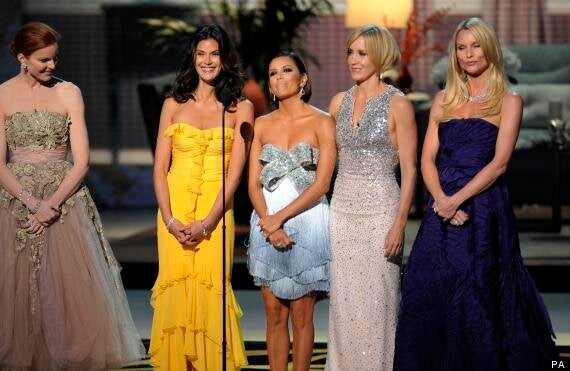 Hatcher with the rest of her Desperate crew at the Emmy Awards in 2009
Hatcher has many strings to her bow, including author, philanthropist, as well as two mega-hits – 'Desperate Housewives' and her TV take on 'Lois and Clark', which saw her wrapped in Superman's cloak to generation-defining effect… is there a third hit in the brewing?
"I don't know if there's a third thing," she says confidently. "I'm open, I'm not afraid, I'm not panicking, I'm not in denial, something will work or it won't. It would be great if it would, and I feel like I'll know.
"I'm not someone who looks to the past or the future. I'm just grateful for all those little parcels so far that got me here."
Teri Hatcher is one of the lead voices in 'Planes' - in UK cinemas from Friday. Watch the trailer below...