There's something admirable about Wayne Rooney's gall. Unfit for the Community Shield on Sunday, England struggled to "hold him back" on the Monday. And yet Manchester United are adamant they will not sell him to Chelsea "at any price", which sounds naive but conclusive.
United are determined not to bow to player power, say the Guardian, and are essentially happy keeping a player who does not want to play for them anymore.
Three years ago, after Rooney reneged on his initial request to leave United, Sir Alex Ferguson said the club's owners, the Glazer family, would rather the striker played in the reserves than join a rival club. It could become a reality if Rooney's erratic form from last season continues.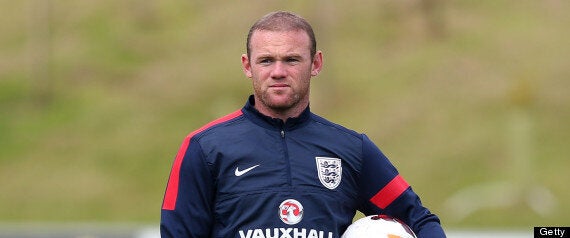 Angry and confused and still at United
Tonight he will play a chunk of England's friendly with Scotland and almost certainly blank the press in the mixed zone. The 27-year-old has largely kept his counsel and instead tasked agent Paul Stretford to drip feed his feelings to the media, hence how everyone knows he was (or is?) "angry and confused".
United are linked with pretty much no one today, such is their wont for not buying or selling anymore this summer, but across town Manuel Pellegrini is eager to beef up City's defence with Pepe.
Expanding on yesterday's story, the Mail write the Citizens will table a "final" £20 million offer for the Real Madrid centre-back.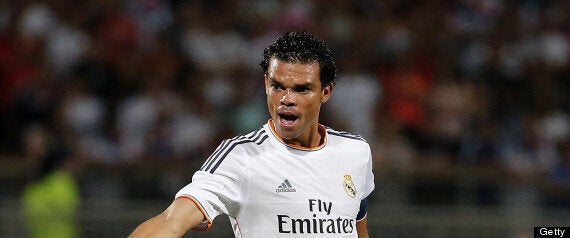 With Matija Nastasić injured for the start of the season, City are light of partners for captain Vincent Kompany. Joleon Lescott will fill in - for now - and Micah Richards is an option, but City have struggled in the past when Kompany has been absent and they are obviously mindful of preparing for a re-occurrence.
In signing their four players quickly this summer, City have already avoided the mistakes of last year's transfer window and are determined not to make another.
The Guardian claim Chelsea are actually considering a move for Anzhi Makhachkala's 32-year-old striker Samuel Eto'o.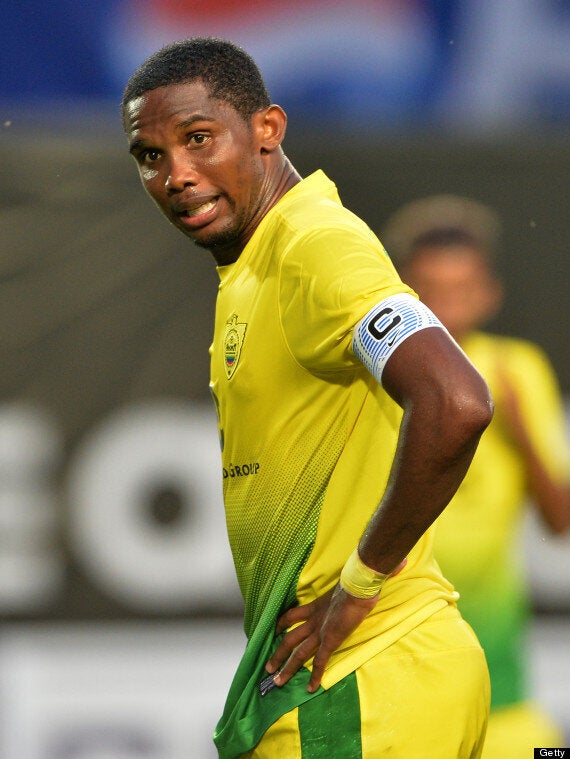 Someone's informed they're set for a pay cut
Eto'o has an eventful record at Stamford Bridge. In 2005 he experienced a disheartening defeat with Barcelona in the last 16 of the Champions League and claimed after the game he had been racially abused, before returning the following year to score the winner at the same stage for Barça.
And in 2010 he scored the only goal in Internazionale's 1-0 win to guarantee their passage through to the quarter-finals. On that occasion he was playing for José Mourinho.
Michu scored three times against the Gunners last season - including a double in Swansea's win at the Emirates Stadium and Džeko also netted in City's January win at the same ground.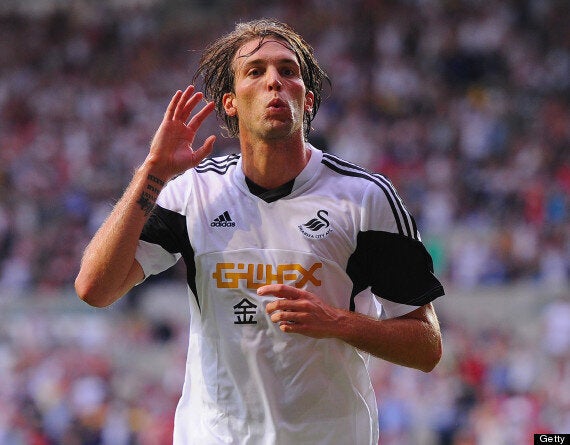 Michu only signed an improved contract with Swansea this year
Big-spenders Napoli could hijack Arsenal's move for Luiz Gustavo, who is set to announce his next career path on Wednesday, say the Mail.
Juventus could sell right-back Stephan Lichtsteiner to Arsenal in a bid to raise funds for Ajax's gifted playmaker Christian Eriksen, who recently expressed his keenness to join Tottenham, report the Express.
Mr Surplus-To-Requirements, Scott Parker, will join QPR in a £3.5m deal, say the Telegraph. He could be reunited with former manager Harry Redknapp, however Fulham are interested, add the Sun.
And Chelsea striker Demba Ba, 28, is a target for West Ham manager Sam Allardyce, on the lookout for a sixth buy of the summer. Ba, of course, spent four months at the Boleyn Ground in 2011.