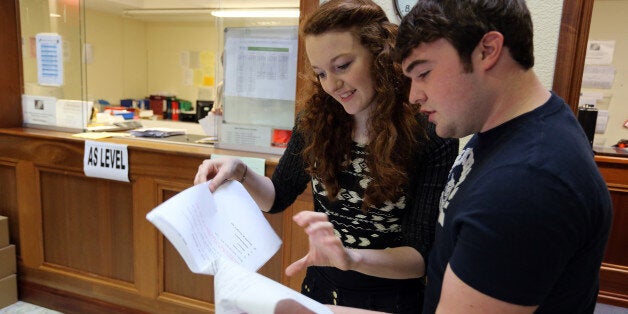 There is a "worrying" gender divide in the subjects chosen by male and female A-level pupils, with many girls opting for English and psychology, while boys lean towards maths and physics.
New research suggests gender stereotypes persist in many classrooms, while this year's A-level results revealed boys are pulling ahead, outperforming girls in A* grades for the second year running.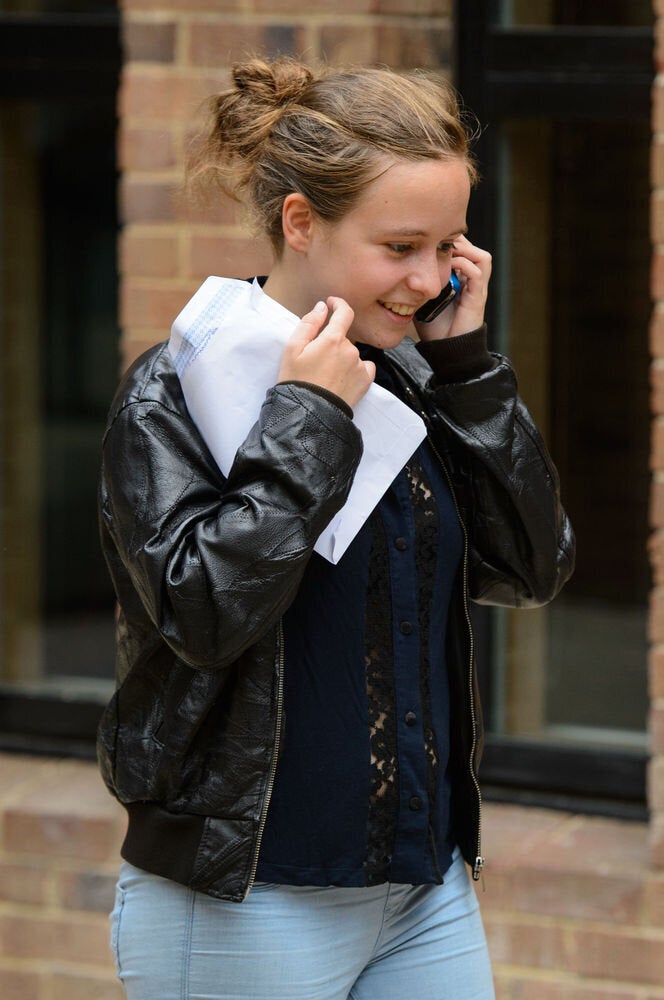 A-Level Results Day 2013
Overall, 8% of boys' entries attained an A* compared with 7.4% of girls - a gender gap of 0.6%. Last year there was a 0.1% difference between the sexes with boys on 8.1% and girls on 8%.
It means that while boys' results at A* have fallen by 0.1% year on year, the proportion of girls' entries gaining the top mark have fallen by 0.6% compared with last year.
Girls are still slightly ahead in A*-A grades combined, but their results dropped 0.5% to narrow the gap between the genders. Overall, 26.6% of girls' entries got at least an A grade, compared with 27.1% last year, while 26% of boys' exams achieved this standard, up from 25.8%.
The figures from the Joint Council for Qualifications (JCQ) show huge gender differences in pupils' choices in subject and officials said the gap has grown this year.
Three quarters of psychology exams and seven in ten English A-levels were sat by girls.
Meanwhile four in every five entries for physics were for boys as well as 60.7% of maths exams.
Brian Lightman, general secretary of the Association of School and College Leaders, said he was "worried" about the gender gap.
''We need, as teachers, to try and raise awareness of these stereotypical views that occur,'' he said.
''But it's a societal thing as well; in wider society we need to try and break those stereotypical models. We need to show role models of people who are doing different things.
"I have seen some very good examples of role models, for example female engineers and scientists who go and talk to students."
Andrew Hall, chief executive of exam board AQA, added: "There are clearly some very strong gender differences.
"Those trends have been there over time. What we notice this year is a very significant widening of the gap. There was a gender difference and it has extenuated this year. Why that is, we don't know. But it's there.
"There are some natural preferences - if you look at where historic careers have gone that might drive some of it. For me, it is about the appropriate guidance being given people at 16. It's a young age to be making your subject choices.
"As an organisation we have done some research looking at what subjects people take and peer pressure comes up very high on the list.
"For these things to be addressed there has got to be stronger guidance from teachers and parents."
Chris Keates, general secretary of teachers' union NASUWT, added: "Of concern is the increasing gender divide that we are witnessing in students' subject choices. This is an issue that the Government cannot ignore as it could have serious ramifications for the future education and employment options of boys and girls."
Professor Sir Peter Knight, president of the Institute of Physics, said: "Major concerns do continue to be raised about the very low proportion of girls choosing to study physics.
"There is still a huge amount of work to be done to ensure girls are not denied their entitlement to a good physics education. Not least, we know that anachronistic gender stereotypes persist in many classrooms and these contribute to an outrageous unfairness that we continue to fight against."