Acid attack victim Kirstie Trup has received three A*s at A-level, one of only six pupils at her school, JFS in Kenton, to achieve the highest grades, and has a place to study at Bristol University.
Katie Gee, who attended Francis Holland school in Chelsea, did not mention her grades but tweeted her excited that she had gained a place at the University of Nottingham.
Ms Gee, whose injuries are believed to be worse than her friends, is still being treated in Chelsea and Westminster Hospital in London.
The Foreign Office updated its Tanzania travel advice page on Friday with details of the attack and warns British nationals to "take care" and read its travel advice.
Police said five men are being questioned by officers on the Indian Ocean island after the women were attacked by men on a motorbike as they walked along a road.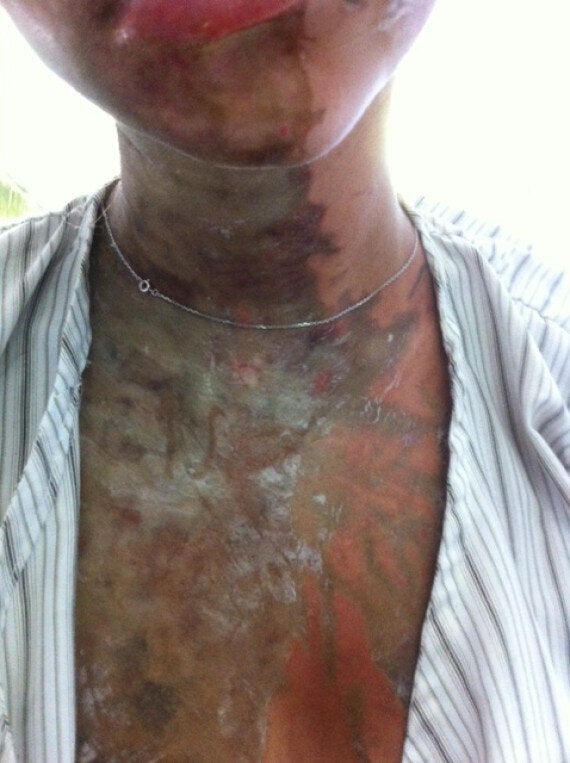 The burns sustained by one of the girls
Zanzibar's assistant police commissioner Mkadam Khamis Mkadam told an east African newspaper: "They were accosted by two men riding a motorcycle ... they poured this liquid ... we suspect it [was] an acid, before they ran away."
The young women were enjoying the last week of a trip as volunteer teachers to the predominantly Muslim island when the corrosive substance was thrown at them in an apparently unprovoked attack.