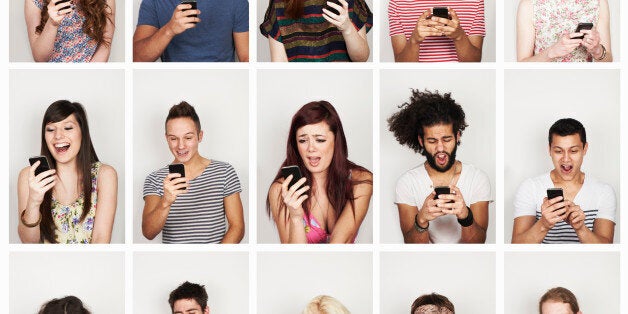 Back in the hazy days of talk-and-text-only mobiles, our main concerns when upgrading were usually limited to whether the new phone came with the latest version of Snake.
Today, with smartphones and tablets making ever-increasing leaps in design and function, choosing your next phone can be as much about choosing your next camera, gaming device, MP3 player or computer.
With more storage capacity, higher speeds and more applications to choose from than ever, finding the right device for you can be overwhelming.
Whether you are looking for the next model up or planning a major upgrade, here is some essential advice on what to look for in your next phone and our top recommendations.
Features that your next phone should have
Whatever your preference, there are a few key features every mobile user should consider.
Storage – The more essential our phones become, the more space we need for photos, messages, music and downloads. If you are a hoarder of media and apps and you are buying a phone with fixed storage, like the iPhone 5, it may be safest to opt for 32 or 64GB storage. The alternative is to pick a phone with expandable storage, like the BlackBerry Z10 or Samsung Galaxy S4, which both hold micro SD memory cards.
GPS – With a Global Positioning System on your phone, you'll always know where you are on the map. Most smartphones now come with built in GPS and the GoogleMaps app provides GPS enabled maps.
Weatherproof – Wind, rain and errant cups of tea are all out to damage your sleek new smartphone, so why not fight back with one of the latest durable models. The Samsung Galaxy S4 Active and Sony Xperia Z are two popular waterproof and dustproof options.
Screen Size – A bigger screen is a plus for gamers, video conferencers and movie addicts alike. The HTC One, Google LG Nexus 4 and Samsung Galaxy S4 all offer excellent quality displays between 4.5 and 5 inches. If you're after something bigger, you could opt for a phone/tablet, like the Galaxy Note II, which has an impressive 5.5 inch screen. The Sony Xperia Z Ultra, which launches this autumn, is set to break mobile records with a 6.4 inch screen.
Front facing camera – For frequent video callers and selfie fans, this element is a must. The iPhone 4, HTC One, Samsung Galaxy S4 and Nokia Lumia 925 all offer good quality front-facing cameras.
If you're upgrading an old phone, or thinking of switching OS, the four main providers all offer some useful features.
Android and iOS are the two most popular operating systems, commanding over 90% of the global market share. They run on some of the slickest hardware and are also the best options by far if your passion is for apps or gaming.
iOS has the largest range of apps and its simple, stylish interface will win over design fans. Other benefits, include instant software updates, great camera and display and, of course, your very own voice-activated personal assistant, Siri.
The major benefit for Android users is versatility. Unlike iOS and Blackberry, Android supports a wide range of hardware including LG, Motorola, Samsung and HTC. Users can customize their home screen widgets, import different keyboards and attach any kind of document to email. Other features include NFC tap and pay technology and pen support.
The new Blackberry touchscreen OS is useful for productivity. A great feature is BlackBerry Hub, which lets users view email, BBM, Facebook and Twitter all in one interface.
WindowsPhone 8's Live Tile system makes it easy to view updates and organize your favorite apps and contacts on your home screen. It's a good choice for first-time smartphone users and the 'Kid's Corner' parental control area is popular with parents.
How to pick your next upgrade
When the time comes to upgrade your phone, don't automatically reach for latest version of your existing model.
Think about the demands of your lifestyle and how you use your current phone the most; do you run out of data each month downloading videos? Do you make more photo albums than phone calls? Did your last phone meet a watery end?
We've put together a best-of guide for the top phones on the market, to help you find the right spec to suit your needs.