Has Marks & Spencer finally got it right with its new 'Britain's Leading Ladies' campaign?
Certainly it's in line with the current zeitgeist of championing women of substance who give back to society and are outspoken about their views and passionate about what they believe in.
The new autumn/winter campaign features a mix of women including Helen Mirren, Tracey Emin and Ellie Goulding. So far, so showbiz.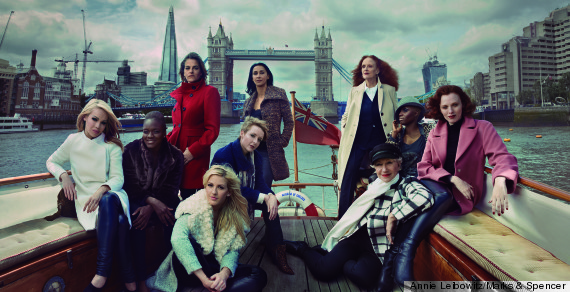 But the key difference is the inclusion of the first female boxer to win gold - Nicola Adams, acid attack survivor Katie Piper (who was a model before the horrific incident) and 2011's nurse of the year Helen Allen.
The CEO of Save The Children, Jasmine Whitbread and author Monica Ali also made the 12-strong cast.
The campaign, which will be rolled out across Britain on 3 September, was shot by award-winning photographer Annie Leibovitz across a variety of quintessentially British locations such as the countryside, the backdrop of London's skyline on the River Thames and a manor house.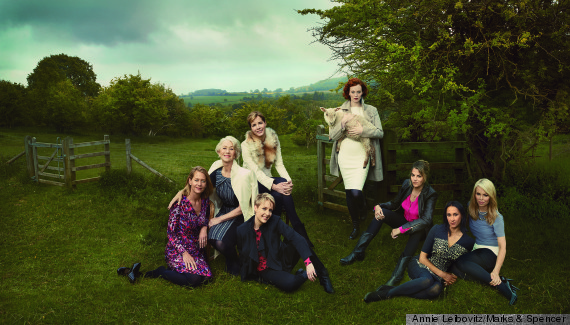 Talking to The Independent, Tracey Emin said: "I liked the fact the campaign was all about different women. It's not about what you look like, it's about what you do."
We quite like the campaign - it seems to fit a certain mood and look of the nation at present. At any rate, we're glad M&S have stopped shipping in US stars - in recent campaigns, poor Ryan Reynolds looked like he had accidentally gotten lost during a transfer at Heathrow airport.
Tell us what you think about the new campaign in the comments below...
FOLLOW HUFFPOST UK LIFESTYLE ON TWITTER | LIKE OUR PAGE ON FACEBOOK