'MasterChef' judge Gregg Wallace ended up in a hotel punch up after attacking a man who had allegedly pinched his girlfriend's bottom.
The TV chef sent the unidentified man flying into tables full of alcohol, reportedly punching him five times before being dragged away after appearing at a dinner and Q&A session at the The Wood Norton hotel in Worcestershire on Saturday.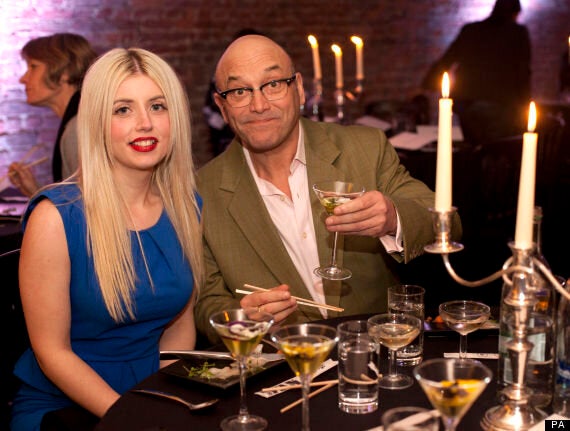 Gregg Wallace and girlfriend Anne-Marie Sterpini
Gregg, 48, saw red after the man allegedly grabbed his 27-year-old girlfriend Anne-Marie Sterpini's bottom, and according to witnesses who spoke to The Sun, he yelled at the man, "Don't f****** speak to my girlfriend like that", as he pummeled him.
Another witness told The Mirror: "Gregg didn't take kindly to whatever was said, he grabbed the man by the scruff of the neck and punched him. Then they both went flying across the room, with Gregg on top, and they landed on a glass table.
"He was defending his girlfriend's honour because the man had made inappropriate advances. He groped her bottom. Anne-Marie was horrified and so was Gregg," they added.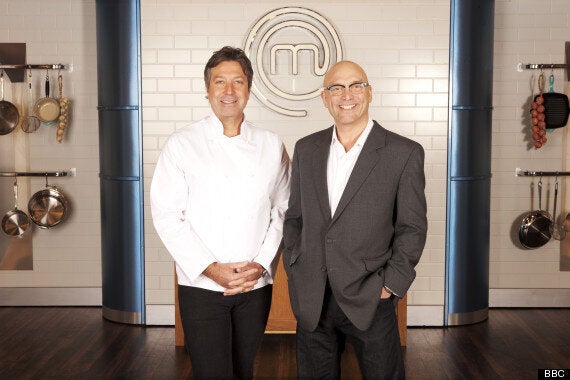 Gregg with 'MasterChef' co-star John Torrode
Both men ended up bloodied after smashing glasses on the table, but after the were pulled apart, they cooled off and apologised to each other.
Gregg's spokesperson later confirmed to The Sun that the altercation had taken place, telling them: "I can confirm Gregg was involved in a disagreement. The situation was swiftly resolved."
Gregg has been dating Anne-Marie, who is 21 years his junior, since March after his third marriage fell apart.

Popular in the Community