Sir Bradley Wiggins intends to return to the velodrome for the 2016 Olympics in Rio de Janeiro.
The 32-year-old has conceded his chances of a second Tour de France victory have all but ended though he intends to race as a "super domestique" alongside Team Sky teammate and 2013 winner Chris Froome next year.
Four-time Olympic champion Wiggins won Le Tour in 2012 but missed the event this year due to injury and illness.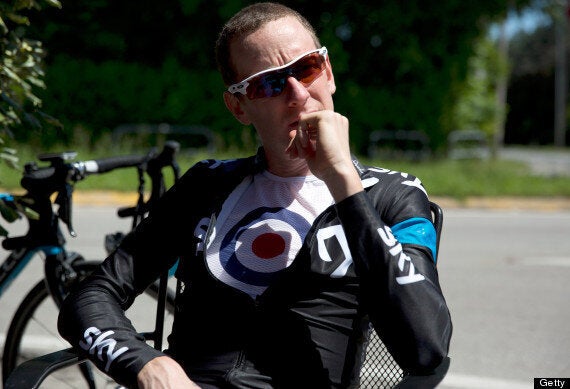 Targeting a fifth gold: Wiggins wants to return to the Velodrome for Rio
Looking ahead, Wiggins has declared his focus will now be on attempting to claim a fifth Olympic gold medal in 2016.
"I'm going to continue to the next Olympics and try for a fifth gold on the track, that's the plan," he told the Times. "Having lost weight and muscle the last few years, I wouldn't be able to walk back into that team pursuit squad, so I am not taking it for granted but I am working towards that.
"It would be nice to finish the career with another Olympic gold."
Wiggins won gold medals on the track in 2004 and 2008 before claiming the time trial on the road in London last summer. Wiggins celebrates his London 2012 road race gold
Of his Tour aspirations, Wiggins, whose relationship with Froome has been uneasy, believes the Kenya-born rider could go on to win five Tours.
"I don't mind admitting that Chris is probably a better Grand Tour rider than me," Wiggins added. "He is a much better climber, he can time trial as well.
"He has age on his side, he has no kids. That's fine. If Chris wants to, he could potentially win five tours now. So if I want to win another tour, I'd probably have to leave the team."
Asked if he would ever leave, he added: "I love this team. This is my home. I'm not going to go, 'I want to be leader so I'm off'."
Popular in the Community