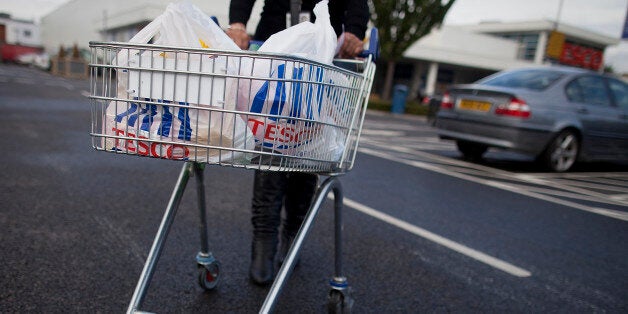 Tesco has been fined £300,000 for advertising misleading half-price offers on punnets of strawberries.
The supermarket giant was ordered to pay the fine at Birmingham Crown Court after admitting to misleading customers in 2011 by advertising half-price British strawberries for a longer period than when they were sold at a higher amount.
Tesco admitted breaking the Consumer Protection from Unfair Trading Regulations Act 2008 after being prosecuted by Birmingham City Council's trading standards department.
It emerged that over summer 2011, Tesco sold 400p punnets of British strawberries marked as half price at £1.99, with previous prices of £2.99 and £3.99 crossed out, in an offer that ran for 14 weeks. However, the original £3.99 was available for a shorter period of time, which is against guidelines for pricing stating that the lower price sale should not last longer than that of the higher price.
Tesco went on to advertise a further offer for 400g punnets of British strawberries, which were sold at £1.99 including a pot of cream marked "£1.99 fresh free single cream 150ml", the council said. The strawberries were later back on sale at £1.99 with no pot of cream as "half-price".
The council's head of trading standards, Sajeela Naseer, said: "This is not only a victory for Birmingham customers, it also has wider benefits for all consumers across the country.
"It was the council's case, confirmed by Tesco's guilty pleas today, that this was a misleading offer which deceived the purchasers of strawberries over many weeks during the summer of 2011.
"Food pricing, presentation and the depiction of promotional practices is a crucial issue for retailers, and in turn consumers. We are happy to work with trading standards departments up and down the country to help protect customers."
A Tesco spokeswoman apologised "sincerely", saying: "We sell over 40,000 products in our stores, with thousands on promotion at any one time, but even one mistake is one too many.
"Since then, to make sure this doesn't happen again we've given colleagues additional training and reminded them of their responsibilities to ensure we always adhere to the guidelines on pricing."
John Pal, senior lecturer in retailing at Manchester Business School, said: "Today's judgment and hefty fine serves as a wake-up call to all retailers.
"While Tesco claim it was the mistake of one employee, the promotion merry-go-round of major retailers will now need to be even more carefully monitored at head offices up and down the country.
"This is really bad news for Tesco and could well impact customers' confidence in them."
Popular in the Community