Tottenham coach André Villas-Boas says the club have not bid for Anzhi Makhachkala forward Willian but admitted he was an admirer of the Brazilian.
After spending £60 million on new signings this summer, and breaking the club's transfer record twice in the process, Villas-Boas is still determined to reinforce his squad.
Willian, 25, is available for transfer after Anzhi owner Suleiman Kerimov's fertiliser company cost him nearly a quarter of a billion overnight this month. The Russian is looking to sell most of the club's highly-paid stars in order to shrink their vast wage budget.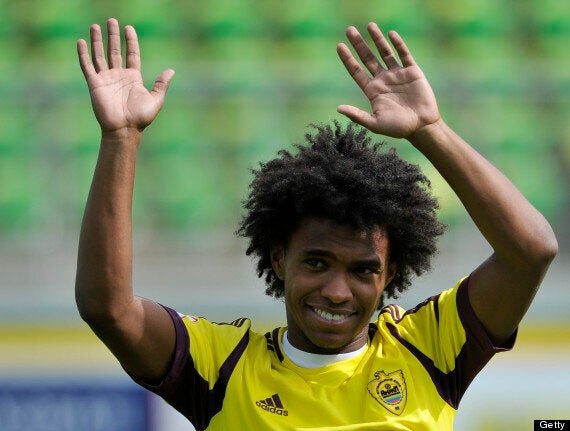 Willian is reportedly coveted by Liverpool as well
At a press conference to announce Tottenham's support for NHS campaign "Get to know cancer", Villas-Boas was asked whether he had made a bid for the 25-year-old former Shakhtar player.
He replied: "No, no." When asked whether he admired the player, the Tottenham manager said: "Yes. This is a player who I have spoken about in the past, not very long ago.
"He is a player who I appreciate. He belongs to them and I respect them so I wouldn't like to extend myself too much."
Liverpool are also thought to be keen on Willian's signature.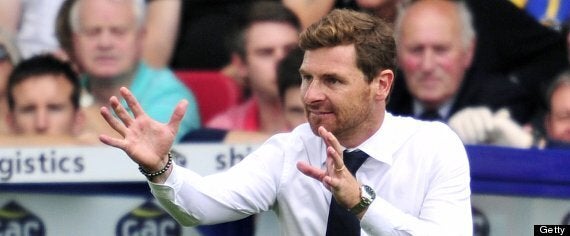 Villas-Boas managed Spurs to an opening day win at Crystal Palace
Tottenham broke their transfer record twice to sign Paulinho and then Roberto Soldado, while Nacer Chadli and Étienne Capoue have also joined in the last few weeks.
Yet it was clear from Sunday's 1-0 win at Crystal Palace, which came courtesy of a Soldado penalty, that the team are still heavily dependent on Gareth Bale.
Spurs are light in defence following the sale of Steven Caulker and Villas-Boas concedes there is a good chance of at least one more player arriving before the transfer window shuts on 2 September.
"We haven't finished," the 35-year-old said.
"We have a very, very good squad. We have done most of our activity in the market, but we are looking further on that. There is a possibility (of new signings), yes."
Popular in the Community